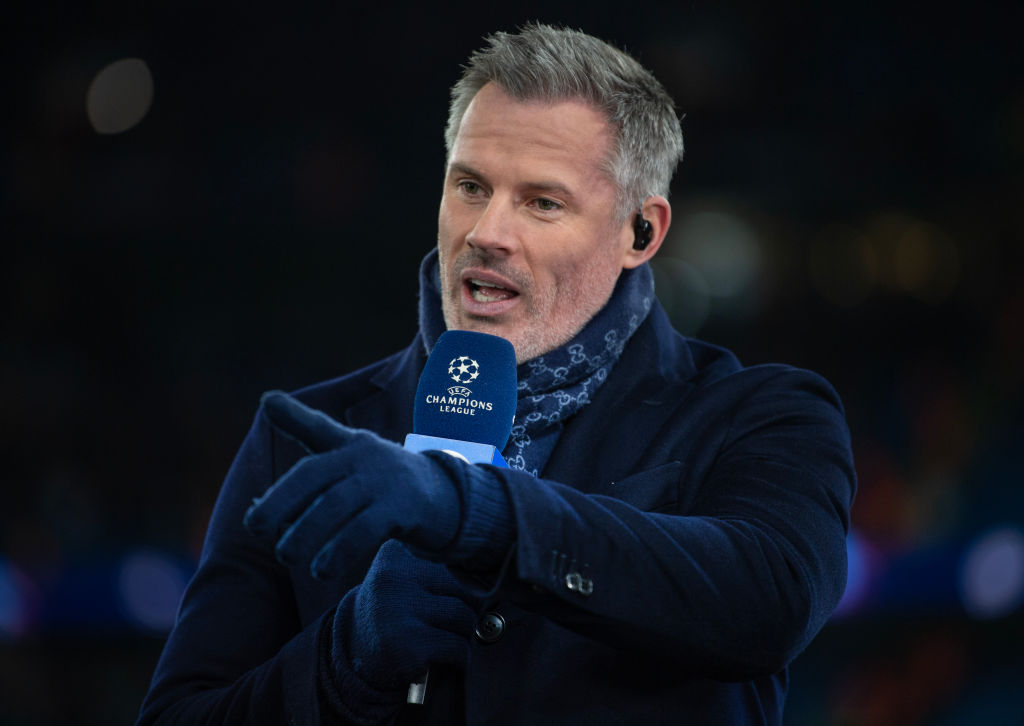 Jamie Carragher has dismissed Arsenal's title chances next season and says it will be and Liverpool that challenge for the .
's men were crowned champions for the fifth time in six seasons on Saturday following the Gunners' 1-0 defeat to Nottingham Forest.
Mikel Arteta's side led the table until mid-April but they've won just two of their last eight matches, which has virtually gifted City the title.
Liverpool are set to finish outside the top four after a disastrous campaign that must be rectified in the transfer window.
Erik ten Hag has impressed in his debut campaign, winning the Carabao Cup and guiding United to the FA Cup final.
However, the club's protracted takeover threatens to disrupt their plans and that could set the Red Devils back.
Arsenal, by contrast, are settled and have plans to buy the likes of Declan Rice.
But Carragher believes the Gunners will be battling for a top-four spot next season, with United and Liverpool instead challenging City.
'I'm going to go for Liverpool and Manchester United,' said Carragher, when asked who will battle City for the title.
'I think Liverpool will come back. I agree with Gary, I think the jump in terms of really challenging City might be too big and it might be too big for Manchester United too but I do see those two teams challenging.

'United look really solid and if they go and get a couple of attacking players to score more goals – that's what they need to do. Liverpool will invest again in midfield and they've got players that have won the biggest trophies before in the goalkeeper, Salah, Van Dijk, Trent. So I think Liverpool and United.'
Neville chose Liverpool and was hesitant to include United in his tips for next season.
He feels the ongoing takeover saga at the club could prevent them from challenging next season.
'The reason I've not said United right now is that there's going to be a lot of turbulence in Manchester in the next four to six weeks, in that the Glazers are finally going to make a decision at some point if they get their act together,' said Neville.

'It's been pathetic what they're doing. At some point the new owners are going to come in and they're going to have to get their feet under the table. To then think they're going to challenge in their first season…it could happen but I think there will be too much turbulence with the recruitment.'
, .
, 
 and .