Why My Wife Won't Stay In The Same Bedroom With Me After I Marry – Rapper, Blaqbonez Speaks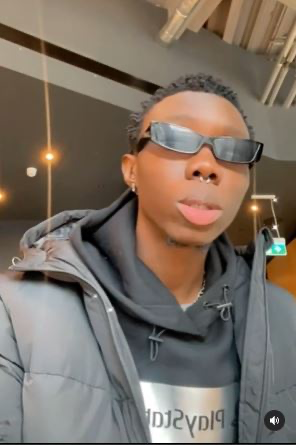 Emeka Akumefule, the Nigerian rapper and singer, who is popularly known as Blaqbonez, has revealed how his marital life would look like.
He said he and his wife will be living in different rooms if he marries.
The 'S*x Over Love' crooner said that he can't live in the same room with his wife because of his polygamous nature.
He stated this while appearing as a guest on the latest episode of the Nancy Isime Show.
Asked whether he would ever get married, Blaqbonez said: "I will marry, but I will be in like a different kind of marriage. It's a different type.
"First, in marriage, I don't want to be in the same room with my wife. Like you have your room, I have my room. Like, first, aesthetically, what if I'm a Batman guy and I want everywhere dark and batmanish and you, you're a Barbie princess?
"Another thing, I like my bathroom looking a certain way, I don't really like some type of things hanging around there. I like my manly things in the bathroom. So, I have decided in marriage, I care about you, but you stay in that other room, [and] I stay in this other room.
"And also, it helps with my polygamous nature. So that I can be doing my things on a low without disturbing you.