Actress Lizzy Gold Denies Being A Chronic Smoker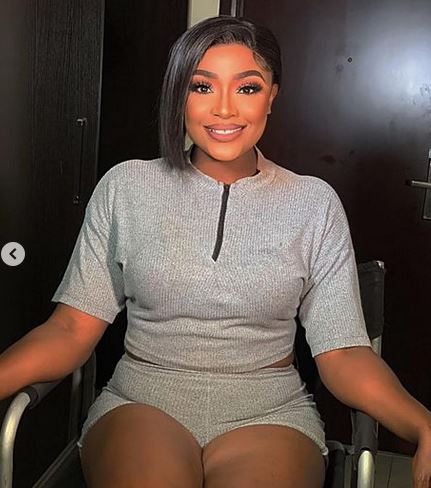 Nigerian actress, Lizzy Gold has dismissed reports that she smokes in real life due to some roles she plays as a smoker.

Lizzy is one of the few actresses who have been captured in countless movies smoking heavily. In relation to her movie role, some followers have tagged her as a chronic smoker.
Addressing the issue on her Instagram page, Lizzy Gold disclosed that she is not a chronic smoker nor smokes in real life as people assume.
She further disclosed that she has a cigarette allergy.

In her words:

"Hey, guys been reading some comments on my newly released movie that I smoke in real life …..I don't ….I just interprete a role ..Infact I am allergic to cigerrettes …"