Love Is for Suckers NETNAIJA MP4 DOWNLOAD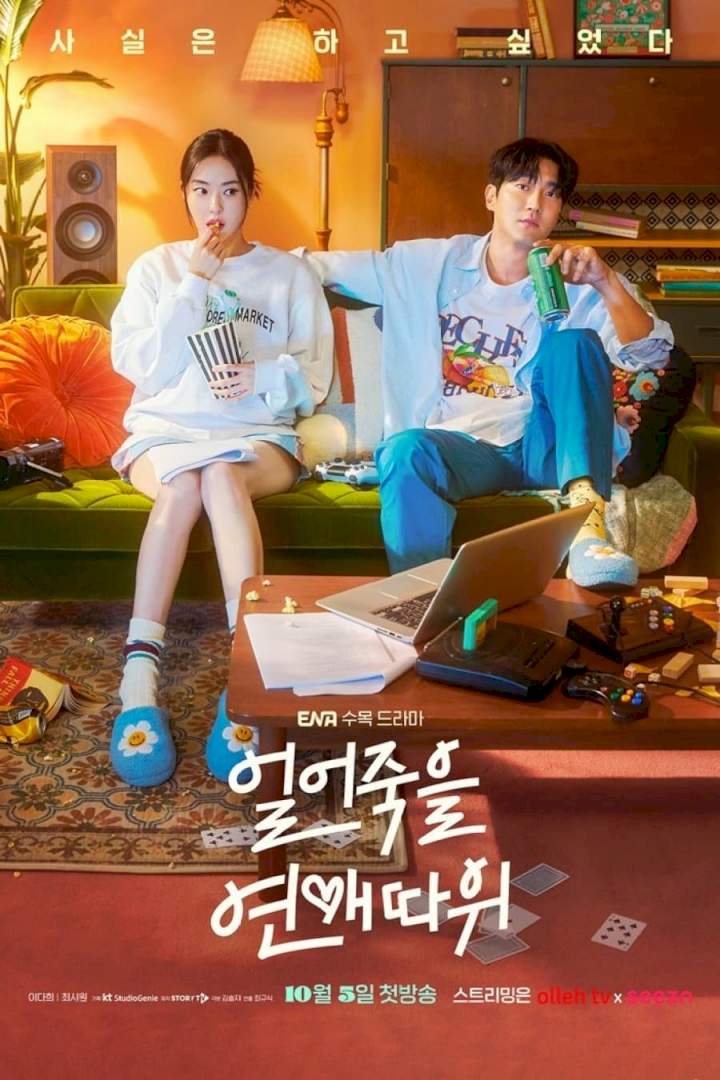 A romantic comedy-drama depicting the sweet and salty reality romance between 20-year-old best friends in their 30s who have no romance or flirting.
Goo Yeo Reum is a television producer in the tenth year of her professional career. Although she works harder than most producers, the shows she makes all seem to flop. Then she's selected to produce a new dating-themed reality TV show called "Kingdom of Love." Her neighbour and best friend of twenty years is Park Jae Hoon, a plastic surgeon who has lost all his passion for work. Their relationship is close, but purely platonic. Park Jae Hoon is jaded by his experiences and has also essentially given up on love. As such, he only ever pursues casual relationships.
Love Is for Suckers // Love That Will Freeze To Death

Genre: Comedy, Drama, Romance

Stars: Lee Da-hee, Siwon, Song Jong-ho, Cho Soo-hyang

MyDramaList: https://mydramalist.com/719759 ... death

Premiere: Oct 5, 2022 (South Korea)
Season(s)
Drop Your Comment ()