Big Mouth NETNAIJA MP4 DOWNLOAD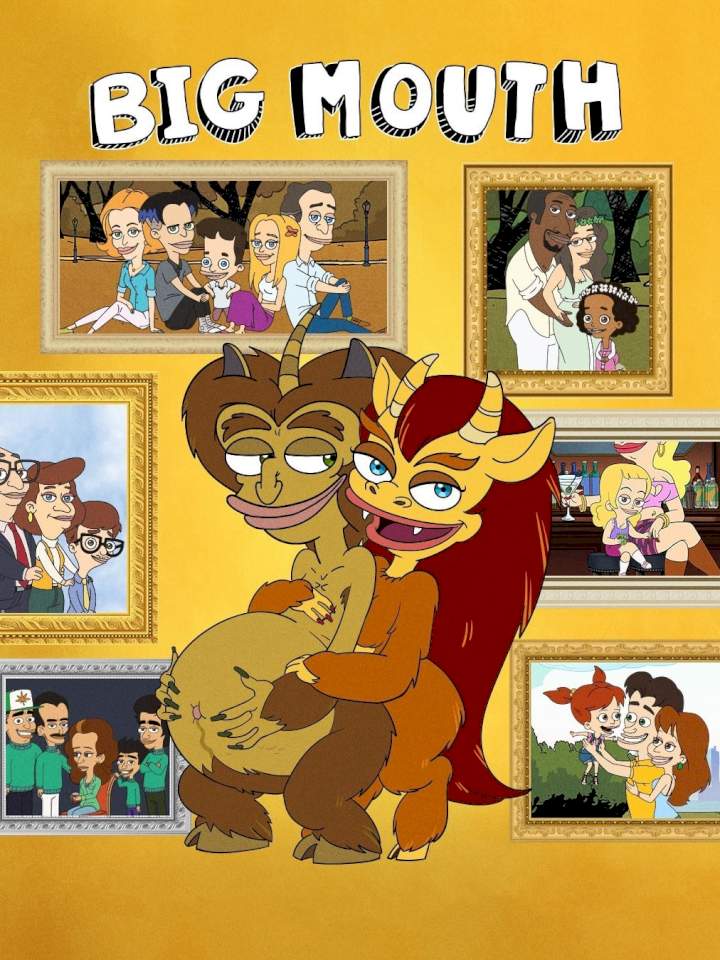 Coming of age all over the place.
Teenage friends find their lives upended by the wonders and horrors of puberty in this edgy comedy from real-life pals Nick Kroll and Andrew Goldberg.
S06: Secret relatives, a viral quiz and romantic curveballs unleash a fresh wave of torment and self-discovery for the Bridgeton Middle crew.
Genre: Animation, Comedy, Romance

Stars (Voices): Nick Kroll, John Mulaney, Jessi Klein, Jenny Slate

Premiere: Sep 29, 2017 (United States)
Season(s)
Drop Your Comment ()