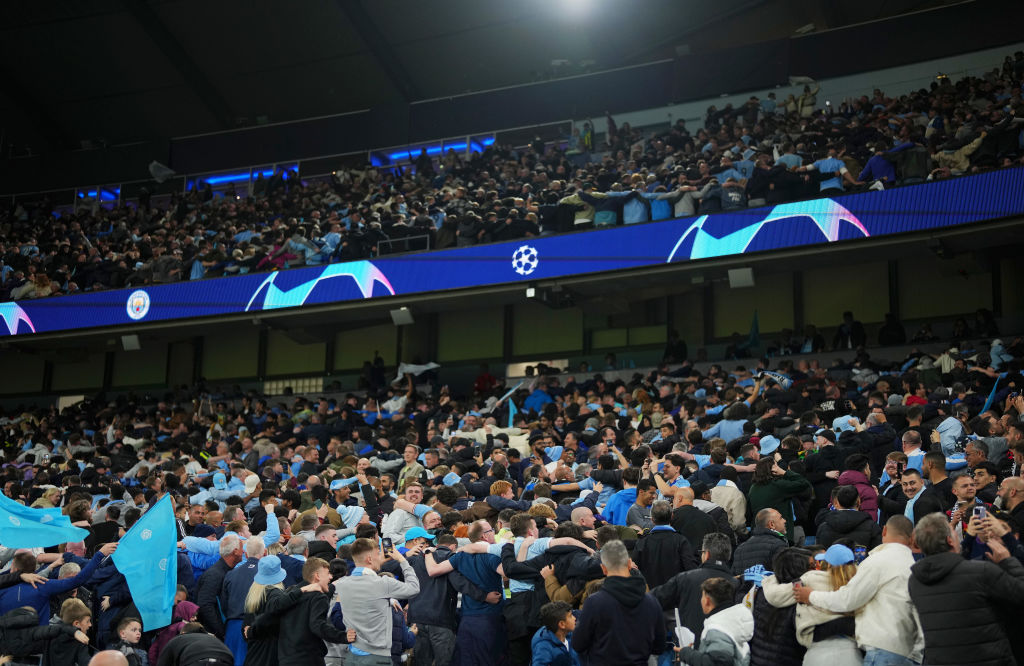 It's safe to say fans have done a lot of celebrating in recent years.
Since the back in 2018, City have been transformed into one of the finest teams on the planet with numerous trophies won on the blue side of Manchester – with arriving at the end of their .
And a common sight after Manchester City score a goal is for fans to turn their backs on the pitch and jump up and down in unison.
The celebration has its own name – the Poznan – which has been adopted by the club and is now a traditional part of City fandom.
Why do Manchester City fans turn their backs?
The tradition started in October 2010, when Manchester City played Polish side Lech Poznan in a group stage game at the Etihad.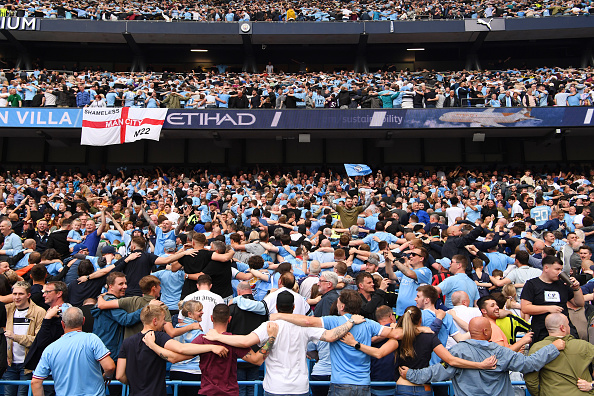 During the game, the 6,000 travelling Poznan supporters performed an unusual celebration in the away end.
Turning their backs on the pitch, spreading their arms and linking with the supporter next to them, the fans created a wave of blue chains whilst bouncing up and down on the spot.
Such was their admiration for the celebration, City fans copied the gesture in a light-hearted jest after all three of Emmanuel Adebayor's goals in the 3-1 win.
Ever since that day, City fans have adopted the celebration as their own and dubbed it the 'Poznan' in homage to their Polish counterparts.
Whilst it is not performed every single time City put the ball in the back of the net, the celebration is wheeled out after particularly big goals and defining moments.
Manchester City's celebration has even been mocked by opposition fans in recent years, with supporters doing the Poznan when their team scores against the Mancunians.
A number of clubs around the world have also adopted the celebration, including Celtic, Eintracht Frankfurt, Ajax, FC Copenhagen and Western Sydney Wanderers.
In Poland, and throughout much of Europe, the celebration is instead known as the 'Grecque'.
The Poznan originally had its roots as a protest against club management whilst still supporting the team.
Follow Metro across our social channels, on Facebook, and
Share your views in the comments below