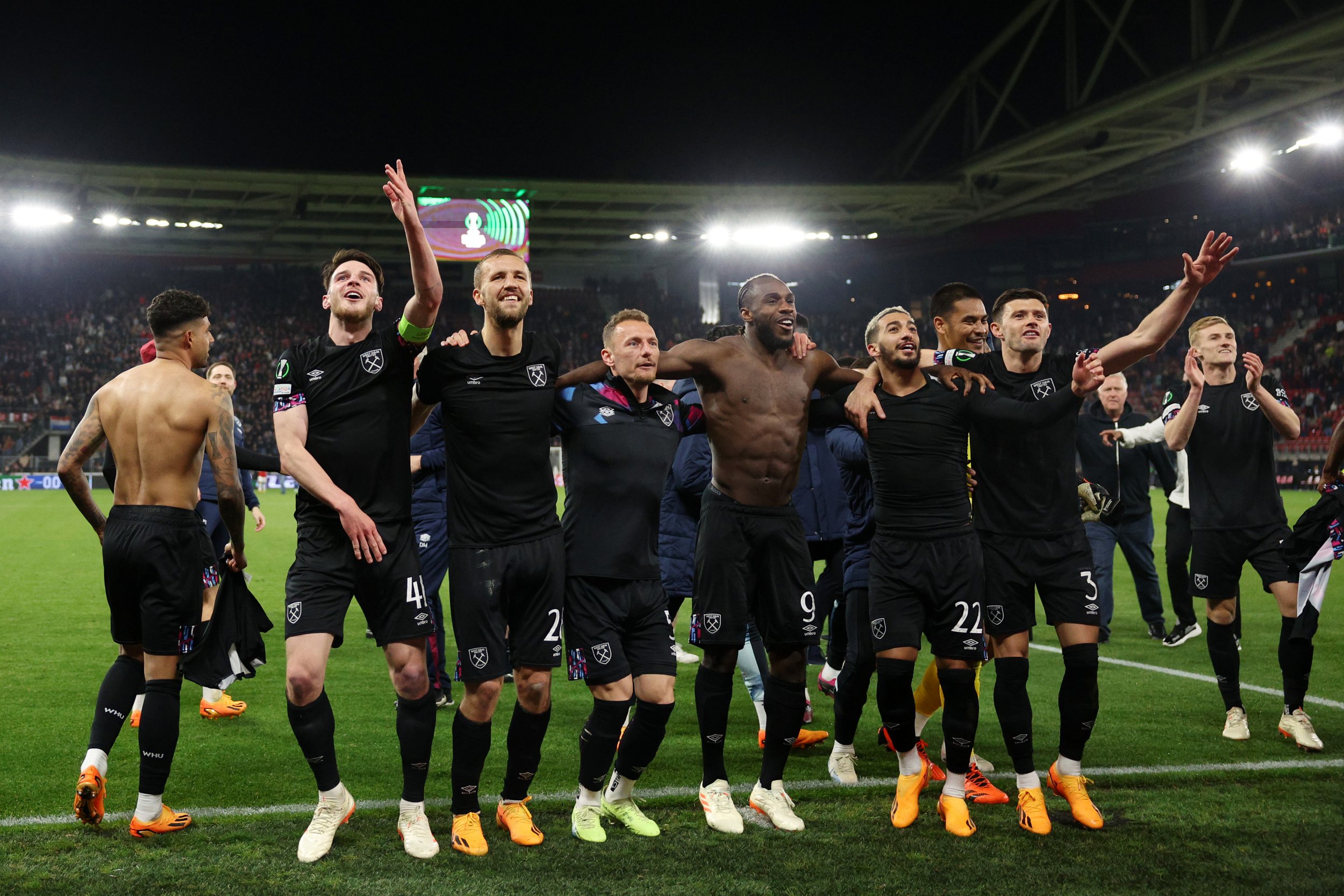 have reached the Europa Conference League final following a 1-0 win against AZ Alkmaar on Thursday evening.
Pablo Fornals' injury-time against the Eredivisie side was enough to secure the victory for ' side in the Netherlands, who won 2-1 in the first leg last week.
West Ham will now play Fiorentina in the Europa Conference League final, which will be held at the Eden Arena in Prague on June 7.
A win in the final would secure West Ham's first major trophy in 43 years.
West Ham's victory was marred immediately after the full-time whistle as .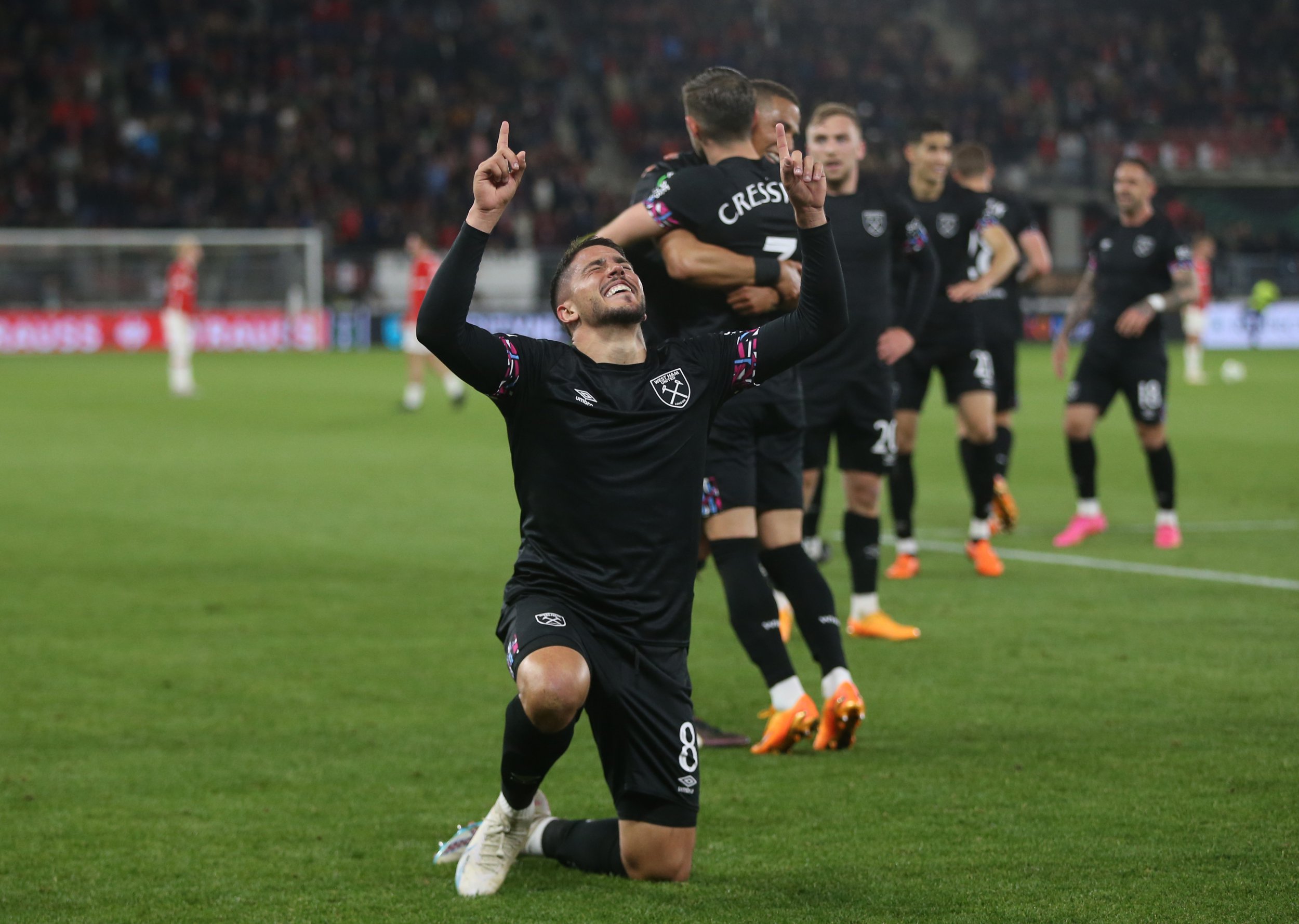 West Ham captain Declan Rice said after the game: 'For this club, this has been such a long time coming. We're so, so happy. You can't get too excited because there's one more game to play, but we're going to enjoy tonight.
'This is what we work for. This is the first time I've been able to enjoy a moment like this in a West Ham shirt. Hopefully we can go out with a bang and look back on a positive season.'
Meanwhile, Moyes said: 'I'm thrilled. It's a huge achievement to get to any final, let alone a European final.
'It's 47 years since we were last here. We were in a semi-final last year. The bit now is to go and win the final.
'We had an incredible 10 minutes [in the changing rooms]. My staff have done a brilliant job and have had to put up with me nagging and not having much time off but if you want to play in Europe and be successful, the game comes with that.'
, .
, 
 and .