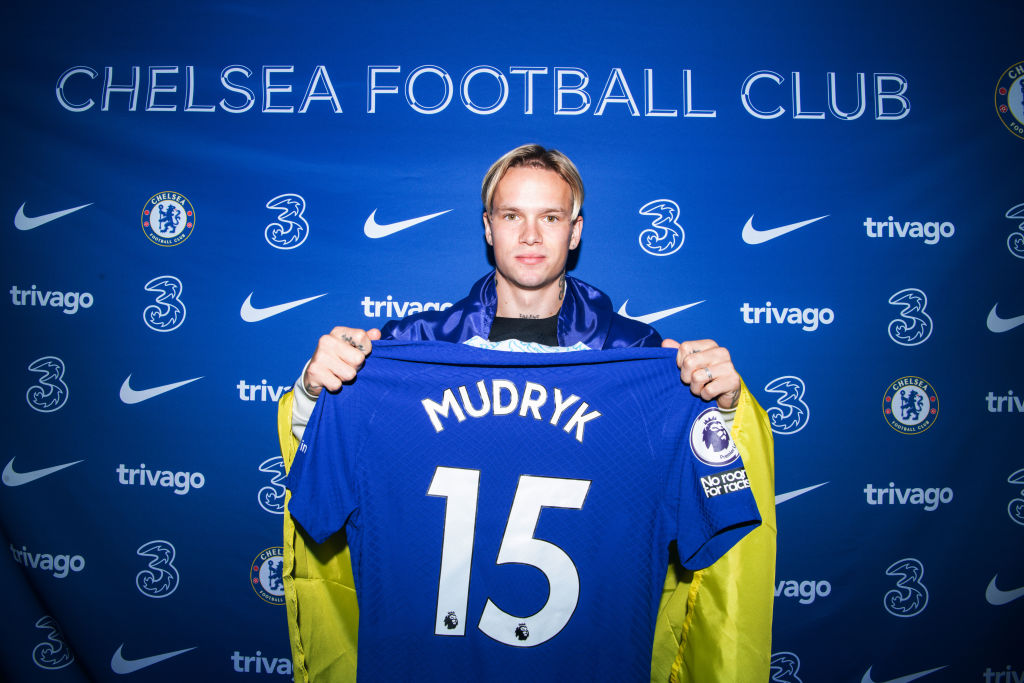 Shakhtar Donetsk's CEO has aimed a dig at Arsenal's offer and negotiating tactics for and explained how managed to .
The 22-year-old winger had been on the Gunners' radar since last summer and they over a deal for months, but on Sunday he signed an at Stamford Bridge after the west Londoners made a late swoop.
Shakhtar chief executive Sergei Palkin has now revealed that both clubs offered the same overall fee – €100million (£88m) – but the add-ons in Arsenal's were not realistic, to the point that they would not have accepted the offer.
Speaking to , he explained: 'Overall, it was the same. Not approximately the same – it was the same figure.
'The fixed part, variable part, bonuses. But if you look inside the fixed part and bonuses, it was completely different.
'Different time (schedule) of the payments, different kinds of bonuses. Yes, we can talk about bonuses, but these bonuses should be somehow achievable and realistic, let's say. Therefore, in this case, Chelsea was much more serious and fair in some points.'
He added: 'Before Chelsea arrived in Turkey, we almost agreed with Arsenal that there was no chance to close (the deal).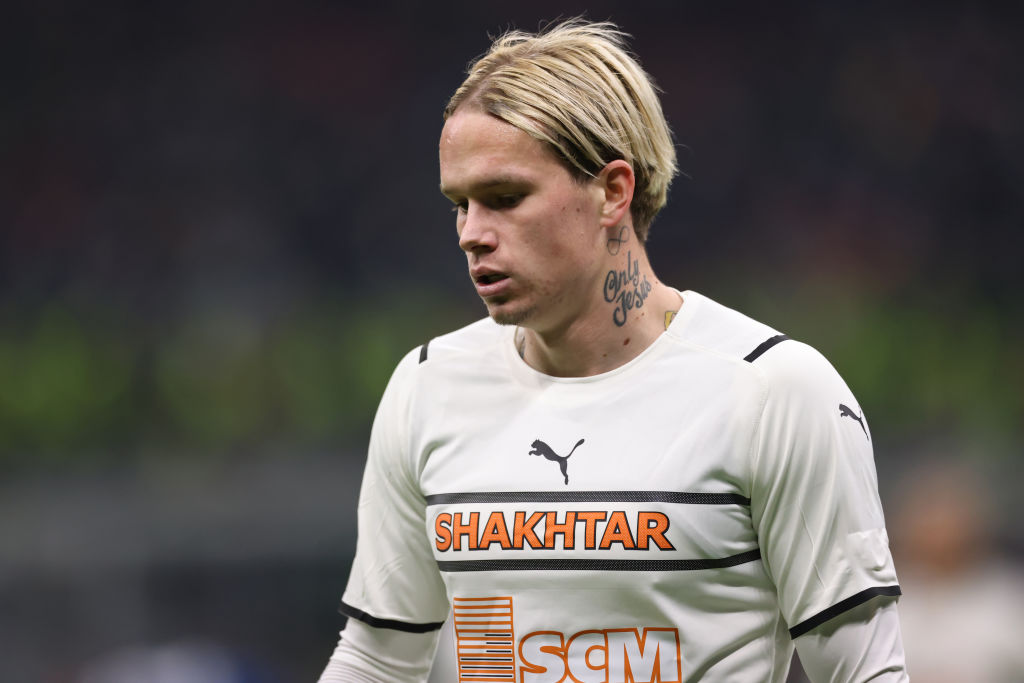 'When they proposed the final offer of €70million plus €30million (in add-ons), we sat down and started to talk internally about how it will be fulfilled in terms of the payments, the fixed part and the bonus issues.
'We realised we will not close this deal (with Arsenal). I said to Edu that I did my best but it was not possible.'
Palkin confirmed that Chelsea's offer had 'achievable bonuses that we feel can be reached' within the next two to four years, such as winning the Premier League or Champions League, and did not include a clause relating to Mudryk winning the Ballon d'Or – something Arsenal's offer may have included.
The Shakhtar chief also revealed that Chelsea approached the deal in a more respectful manner and asked permission from the Ukrainian club before speaking to Mudryk, unlike Arsenal.
He continued: 'Arsenal contacted the player almost one and a half months before they contacted us. Can you imagine, for example, to have Mikel Arteta, Oleksandr Zinchenko and the sporting director calling you, to have Arsenal calling you almost every day, every two days, every three days?
'If you talk about Chelsea, they called me at the end of December and asked if they can contact Mudryk because they are interested in him and want to talk with him. I said, "No problem, you can contact him".
'When I met Arsenal and they mentioned they had already talked to the player and they had contacted the player, to be honest, I knew beforehand that they had started to contact him. I said, "OK, you start to contact him but first of all you should close it with us". But OK, we have what we have. We didn't do a formal complaint. They did what they did.'
, .
, 
 and .
January transfer window - FAQs
Read the latest transfer news and rumours on .