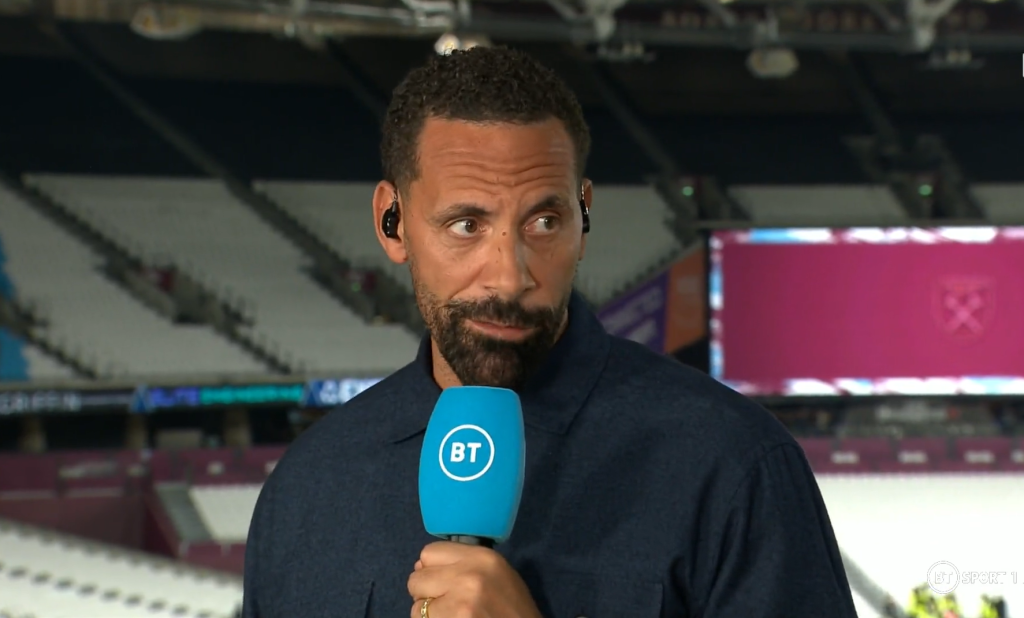 says he would be 'very surprised' if missed out on a top-four finish despite a deflating defeat to relegation-battlers .
A gifted West Ham a crucial victory in their battle against relegation at the London Stadium as United suffered a second defeat in the space of four days.
The 1-0 loss leaves Manchester United fourth in the Premier League – one point above Liverpool, who have played one game more.
Liverpool slipped way down the table earlier in the season but have to put themselves in contention for a Champions League spot.
Ferdinand expects Jurgen Klopp's side to maintain their winning run until the end of the season but doubts even that will be enough to overtake Manchester United, who play at home in three of their four remaining games.
'I think Manchester United's players will look at the fixtures, see three out of the four games are at home and take that and be quite confident,' Ferdinand said on BT Sport.
'Listen, the form hasn't been great of late but they've got to find it from somewhere now. That Old Trafford crowd has a big part to play but the players have to set the tone.
'They haven't been good enough in recent weeks so they've got to change that.
'Liverpool are hot on their heels and I think they will their last three games to put the pressure on.
'But I think Manchester United will just do enough to get in the top-four, I'll be very surprised if they don't.'
Ex-England striker Peter Crouch also expects United to 'hang on' to the final Champions League spot at the expense of Liverpool and Brighton.
Newcastle are two points above Manchester United in third but failed to extend their lead over their top-four rivals after .
'Liverpool have given themselves a decent chance and a few months ago you would have said they were out of the race,' Crouch said.
'They're back in the equation now and I do think Liverpool win their remaining games.
'But I also think Man United will do enough. I think Liverpool and Brighton have a little too much to do so I see United hanging on.'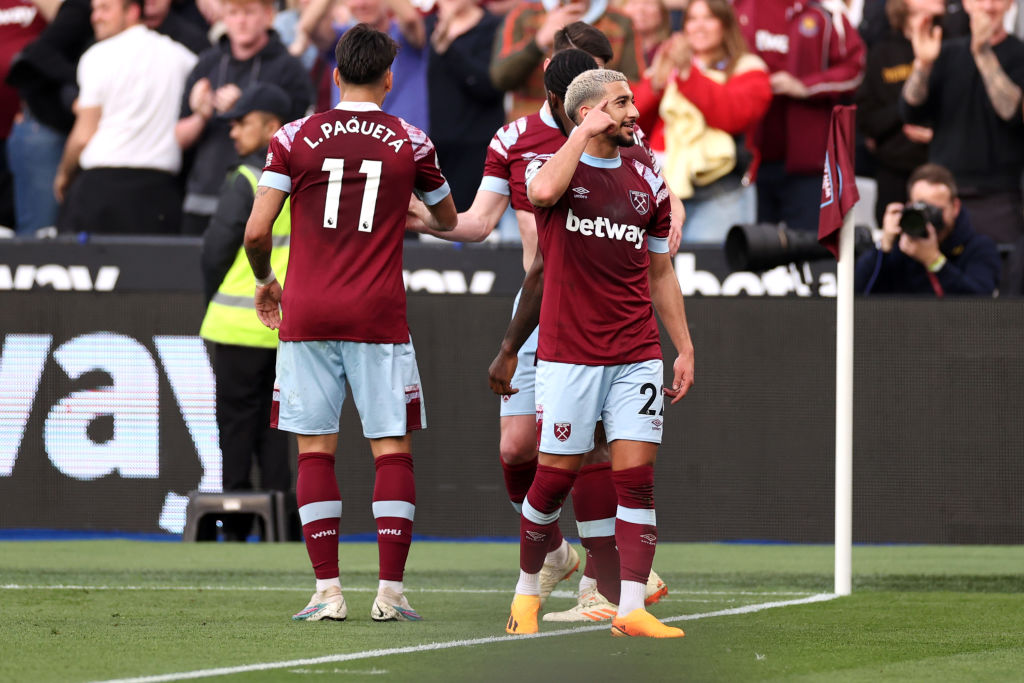 Manchester United have largely impressed since Erik ten Hag arrived at Old Trafford last summer, winning the Carabao Cup and climbing into the top-four places.
But a gruelling campaign – United have now played 57 matches this season – appears to be taking its toll on the squad.
Following the 1-0 defeat in east London, Ten Hag said: 'In this season we had some terrible setbacks and every time we bounced back so once again we show the character and go on.'
, .
, 
 and .