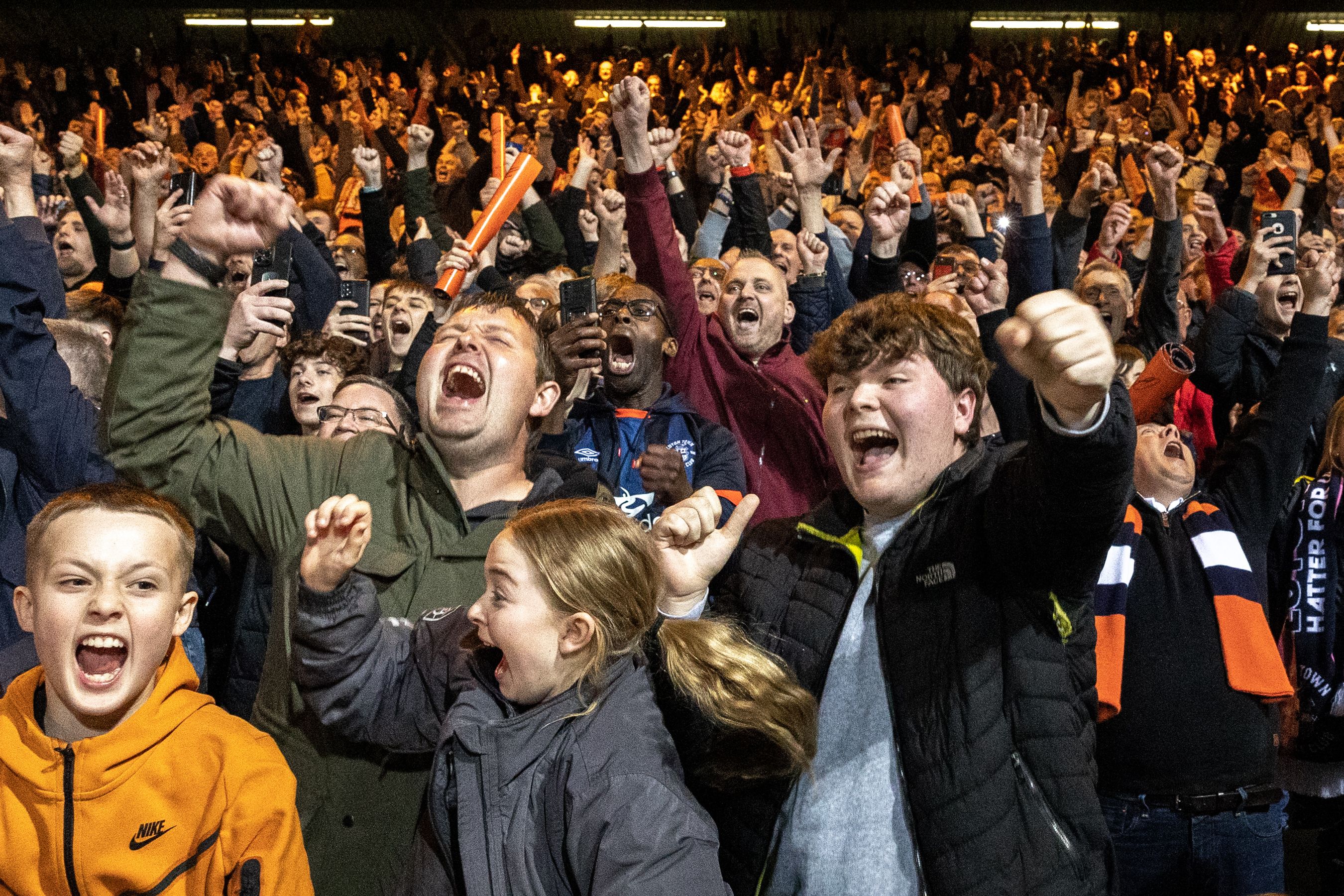 When it comes to the origins of the outbreak, there have been several theories – but it is hard to rule out the possibility that it may have had something to do with Luton Town Club.
A few years ago, they finally received planning permission for a new stadium, and the footballing gods were simply not going to allow that to happen. Oh no. Cue pandemic.
If it can go wrong for the Hatters in the 21st century, it has, to the point that one can only assume a former player or manager must have slept with the other half of one of the aforementioned deities.
Luton actually voted for the back in the day,
Ten years later they were in the fourth tier, before a yo-yo back up and then a nosedive into non-league football, barely surviving the taxman, ownership issues and more point deductions than a drunken gymnast.
Yes, all things considered, an aggrieved higher power must have been involved.
Next Saturday, they head to Wembley, 90 minutes away from the Premier League, and I just couldn't wait a week to write about it.
, and it's all true. The fifth-lowest budget in the second tier, a record signing of just £2million and a manager, in Rob Edwards, who was sacked by their rivals Watford after just 11 games, only for him to have the audacity to waltz into Luton and mastermind an extraordinary season-and-a-half that sees them one win away from the unimaginable.
However, you have to take a trip to Kenilworth Road to fully appreciate how truly miraculous this story is.
I was last there three seasons ago, their first game back in the Championship, knees grazed by seats so close together that I felt like Richard Osman at a McDonald's children's party.
Away fans entering between houses, home fans huddled outside with their pints, radiating a joy and pride that can only derive from coming so close to losing everything. I had an absolute ball, the highlight being the procurement of a Capri Sun. Yes, you heard me right. A Capri Sun. Cut them open and they literally bleed orange.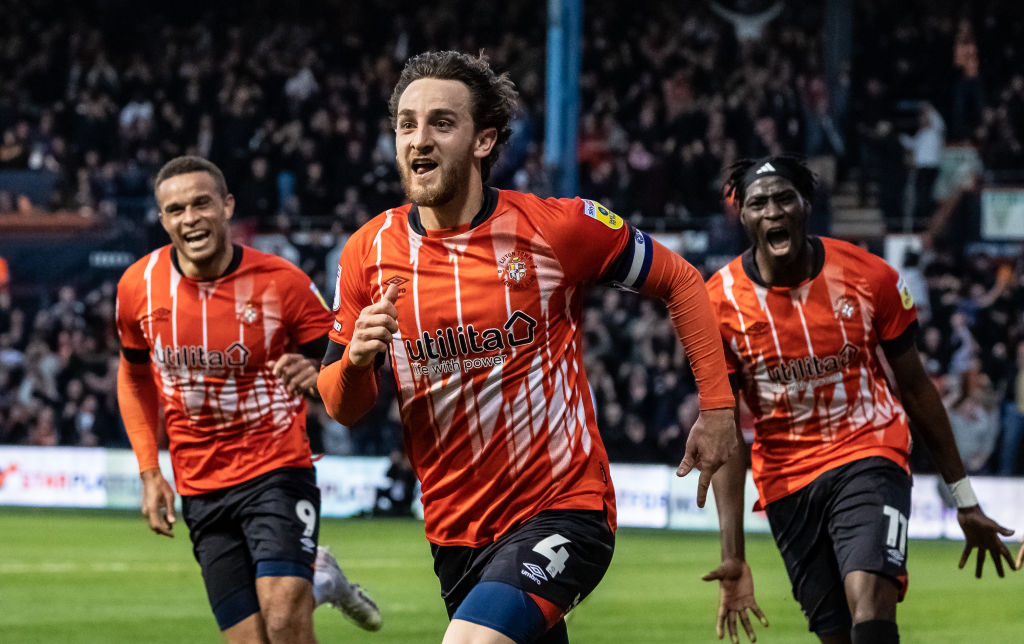 They will have to upgrade if they triumph next weekend, but that's like David complaining he had to fork out for a slingshot.
What a story. To think, on March 13, 2018, they were coming from behind to snatch a point against Coventry City in League Two. They would get promoted automatically, while the Sky Blues, under Mark Robins (inset), would go up through the play-offs. Whatever happened to them?
Oh yeah, they've made the play-off final as well, all the while watching Luton Town flaunt their budget like Ben Affleck in a Las Vegas casino.
I jest, of course, but just look at this campaign. You have to be kidding me. The third-smallest budget in the Championship, the postponement of their first three home games due to their pitch being unsafe and unplayable, a protracted takeover, not a win in their first seven games, yet manager Mark Robins, once again, just said 'hold my beer'.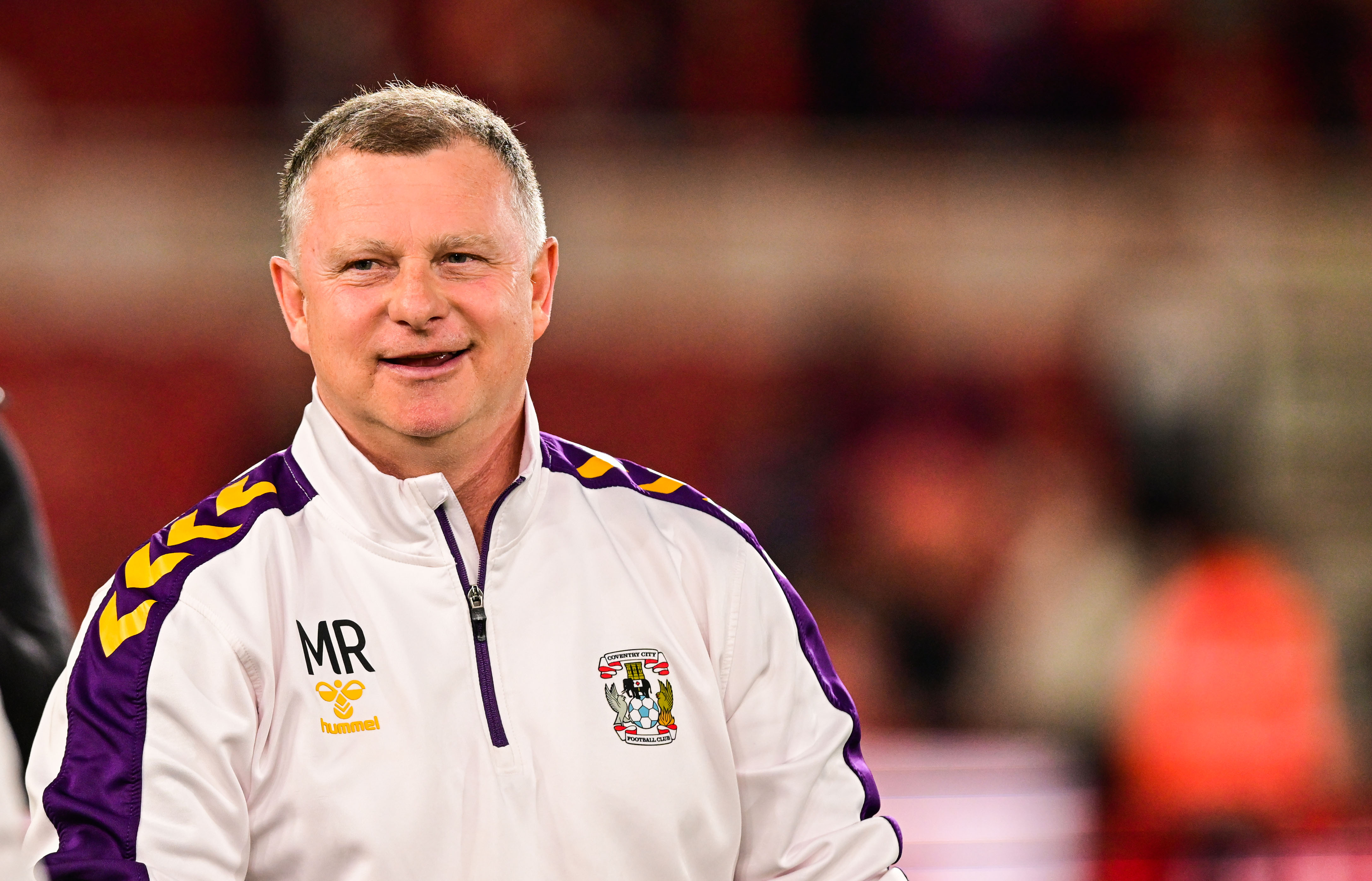 What a phenomenal job he has done, taking them from the fourth tier to the cusp of the promised land. Their semi-final, second-leg away win against Middlesbrough just the latest example of his tactical brilliance.
Coventry City may not have slid all the way into non-league over the past two decades, but they have matched the Hatters every step of the way when it comes to upheaval.
From boardroom debacles to homelessness, Cov may be the dictionary definition of 'whatever doesn't kill you makes you stronger'. The phrase we often use is Cinderella story, but in this case Prince Charming is clearly in a throuple.
My sporting soul soars at the reality that one of these teams will actually be in the Premier League next season, and my sporting heart already aches for the club that will just miss out.
To the fans of each club, good luck and congratulations.
Your day in the sun, come what may, is so hard earned and so well deserved.