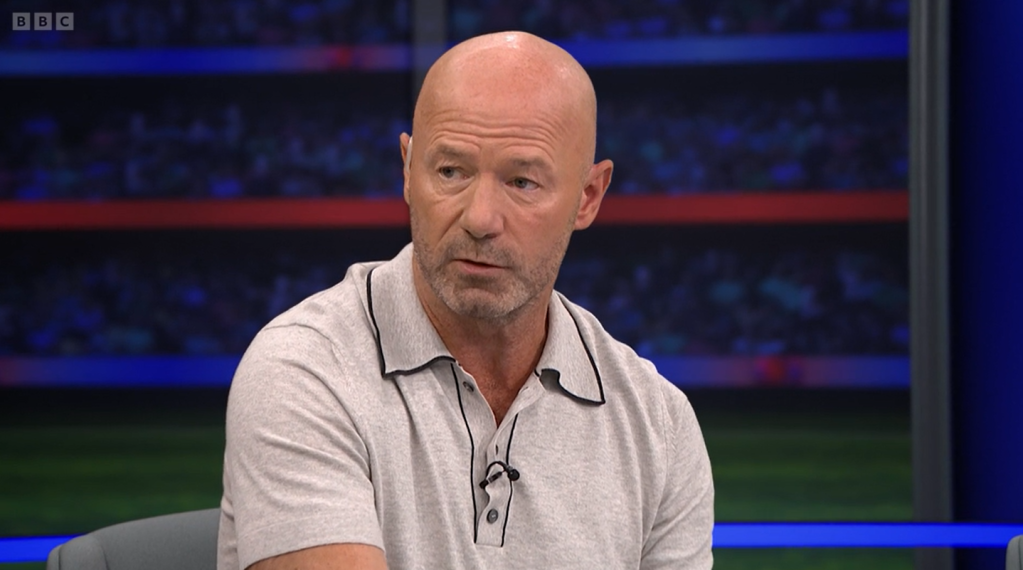 rates as the 'favourites' to win the Premier League title this season and has predicted mixed fortunes for struggling and .
Arsenal's north London derby victory over Tottenham and Manchester City's defeat to Manchester United saw the Gunners' lead at the top of the table extend to eight points.
Mikel Arteta's side only finished fifth last season but the Gunners look a different proposition this term, winning 15 of their 18 league games to open up a healthy gap in the title race.
Many still expect defending champions Manchester City to outclass Arsenal over the course of the season but Shearer believes the Gunners are now 'favourites' to win the Premier League for the first time since 2004.
'Arsenal have to be favourites to win the Premier League now,' Shearer told . 'It is very clear they are going to take some shifting from the top of the table.
'The only thing we don't know about Mikel Arteta's side yet is how they will cope with being frontrunners in the second half of the season. But it doesn't look like their inexperience of being in a title race is fazing them at the moment.
'Their superb win over north London rivals Tottenham on Sunday was further proof of that.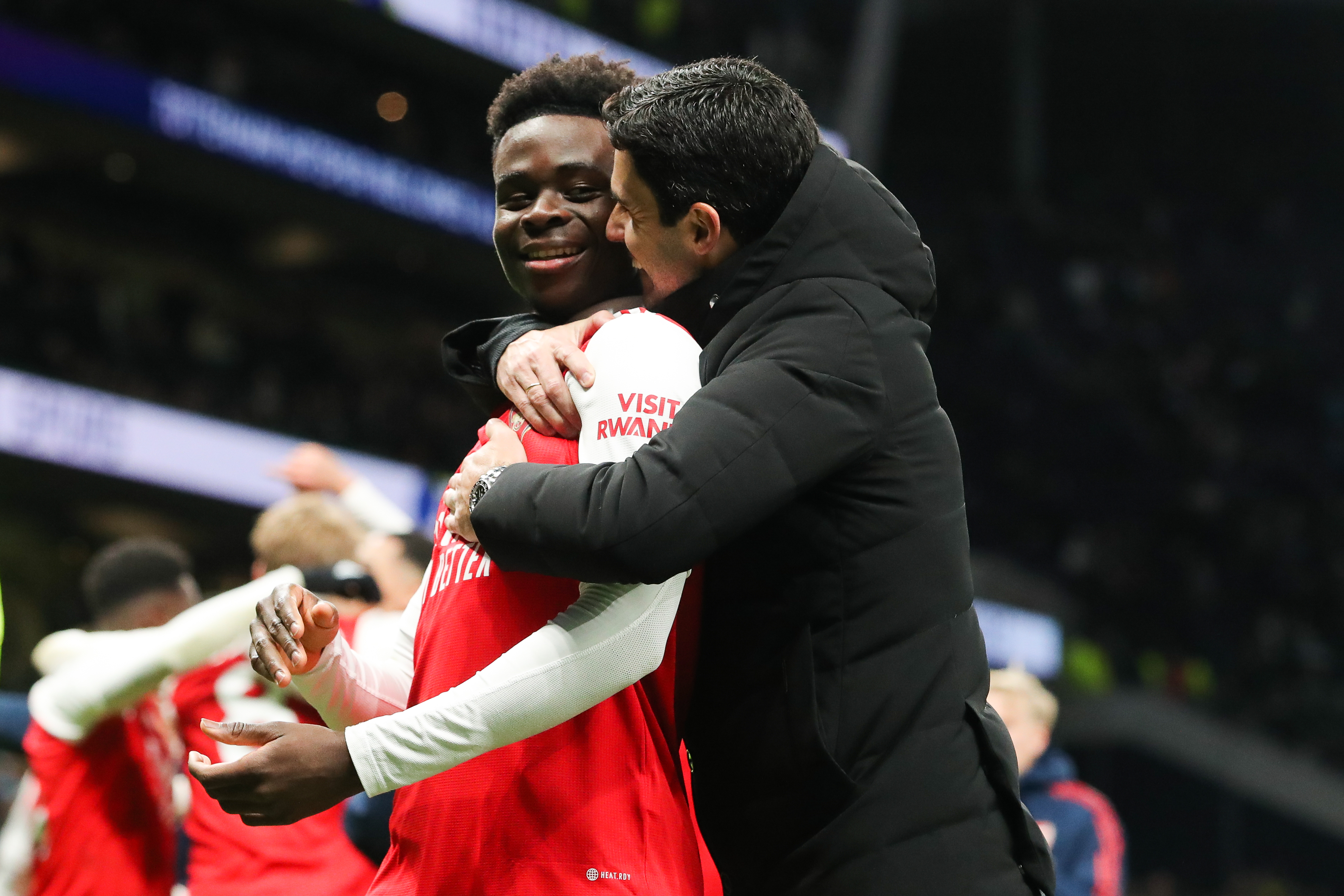 'In the first half we saw their attacking intent and creativity, pressing Spurs to keep them penned in their own half and then capitalising on their mistakes.
'Arsenal had more defending to do in the second half but they were just as good without the ball and, when Tottenham did get through, Aaron Ramsdale put in a brilliant goalkeeping performance to keep them out.
'I was really impressed with their whole team, from front to back, and it looks like they have got the required steel – plus the bit of bite and hunger – that they will need in the next few months.
'To be eight points clear after 18 games is a terrific achievement by this Arsenal side – and it's fully deserved too.
'Now they have to try to stay there, and many of their players have already learned the hard way how quickly things can change.
'They fell away in the final weeks of last season, missing out on a top-four finish and a return to the Champions League when it was within their grasp.
'But since the start of this campaign I've been saying this looks like a different Gunners team in terms of their mentality, and Arteta and his coaching team have another year's experience too.'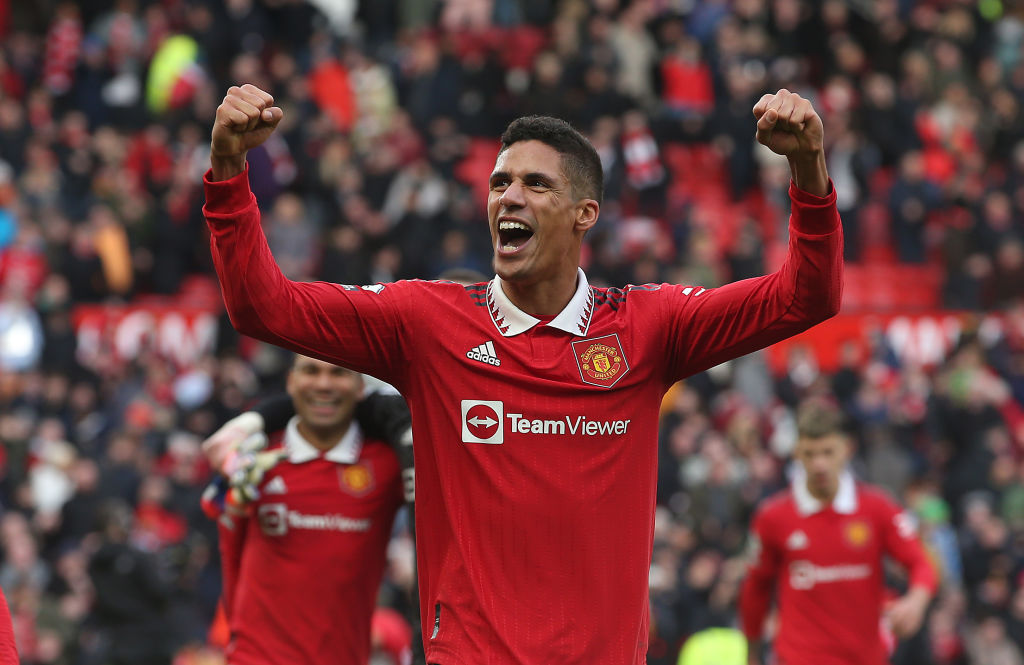 While Man City are eight points behind Arsenal, Erik ten Hag's Manchester United are now also in the title mix after they came from behind to beat Pep Guardiola's side at Old Trafford.
Shearer 'understands' why people are talking about United as Premier League contenders but says their title hopes will be 'well and truly over' if they lose to Arsenal next weekend.
The former England striker has also delivered his verdict on Liverpool and Chelsea, who are currently ninth and tenth respectively in the Premier League following poor runs.
Liverpool have lost their last two league games to slip 10 points outside the Champions League places, while Chelsea face the same equation having largely underwhelmed under Graham Potter.
Shearer said: 'I suspect Chelsea will improve after their poor spell in the past few weeks, as their players come back from injury, but Liverpool look miles off it at the moment.
'At the moment Jurgen Klopp's side are terrible at the back, with no intensity when they press.
'They look a shadow of the side that we are used to seeing at the top end of the table, and I don't see things getting better any time soon – it is going to be a long hard season for them.'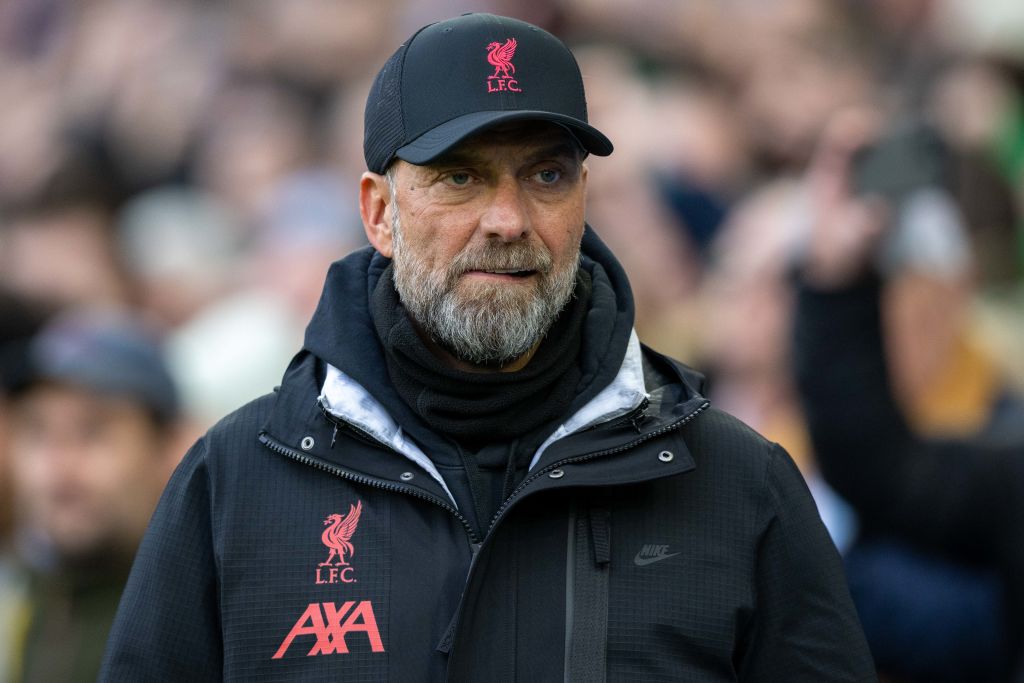 As for his former club Newcastle United, Shearer says it would be a 'miracle' if they qualified for next season's Champions League and insists he would rather Eddie Howe's side win a trophy than finish in the top-four.
'Finishing in the Champions League places would be absolutely fantastic but it is the chance of silverware that means the most to me,' the St James' Park legend added.
'My dream for this season would be a trophy – I'd much prefer the Carabao Cup to the top four. I'd love to see both happen, obviously, but give me a choice and I'd go for silverware all day long. It's far more important to me.'
, .
, 
 and .