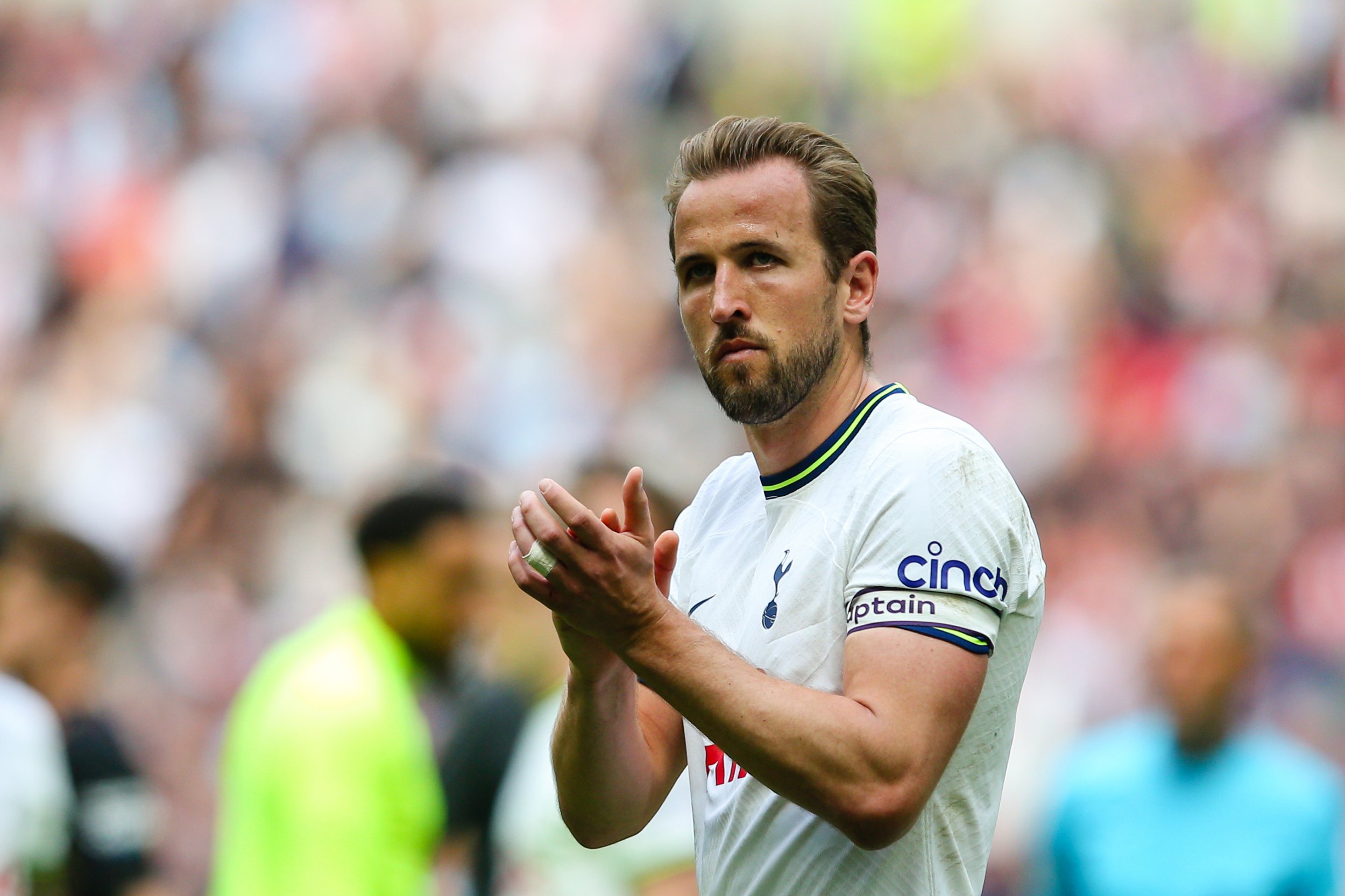 's future will be a hot topic of discussion again this summer as he says 'there's a lot that needs to change' at the club to achieve success again.
Spurs fell to a 3-1 defeat at home to Brentford on Saturday as their season continues to dribble away under temporary manager .
Their 14th defeat of the season leaves them eighth in the table, despite another fine effort from Kane this season, scoring 28 league goals.
The England captain is heading into the final year of his contract at Tottenham and there will again be much speculation over whether he will leave this summer, with the likes of Manchester United and Bayern Munich interested in signing him.
He has not made anything clear just yet, but does say that if Spurs want to be challenging for trophies then there needs to be drastic changes at the club in the very near future.
'There is obviously a big summer ahead and there's a lot that needs to change here to start being successful again,' said the 29-year-old.
'There's a conversation to be had anyway just in terms of some of the values of the club. We've had many conversations before like that on how we can improve.
'Has the confidence dropped? I think so. It's been a tough season for a lot of the players. It's never easy playing at the highest level.
'That's what separates the best teams from where we are now. I've said all season long we need to show more consistency. There's a lot of work to do.'
Kane opened the scoring against Brentford on Saturday with a superb strike but Spurs badly tailed off as they slumped to their third defeat in four games.
'I'm disappointed with the way we came out in the second half,' said Kane. 'We didn't come out with the same intensity, the same energy and we got punished for it.
'That's been the story of our season. We've had some good halves but also some bad halves as well. We are struggling to hang into games, when there is a little bit of pressure against us.'
, .
, 
 and .