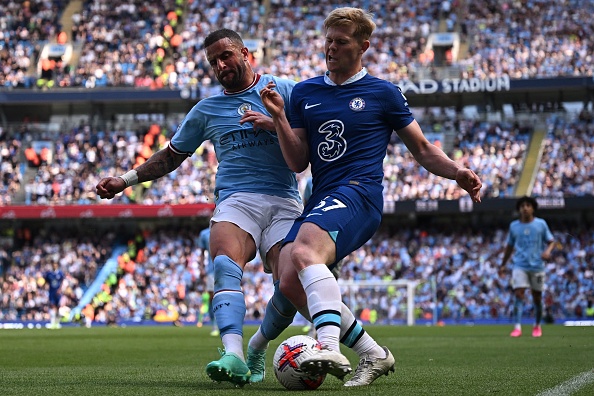 singled out Lewis Hall for praise following 's 1-0 defeat to at the Etihad, and said the youngster has the 'levels' and 'quality' to make it at Stamford Bridge.
The 18-year-old started for the second match in a row as Chelsea suffered another defeat against 's side.
Julian Alvarez scored in the 12th minute to seal the victory for City but Chelsea had chances of their own to equalise.
The best of those came when Hall clipped a good ball to the back post, only for Conor Gallagher to see his header saved by Stefan Ortega.
Hall's opportunities have increased with Ben Chilwell unavailable and the left-back has impressed with his composure on the ball.
Mauricio Pochettino is set to sign a three-year deal to replace Lampard, who was made interim boss when Graham Potter was sacked.
And Lampard believes that Hall could become a vital player under Pochettino, as he's demonstrated that he has the 'quality' to play for the club.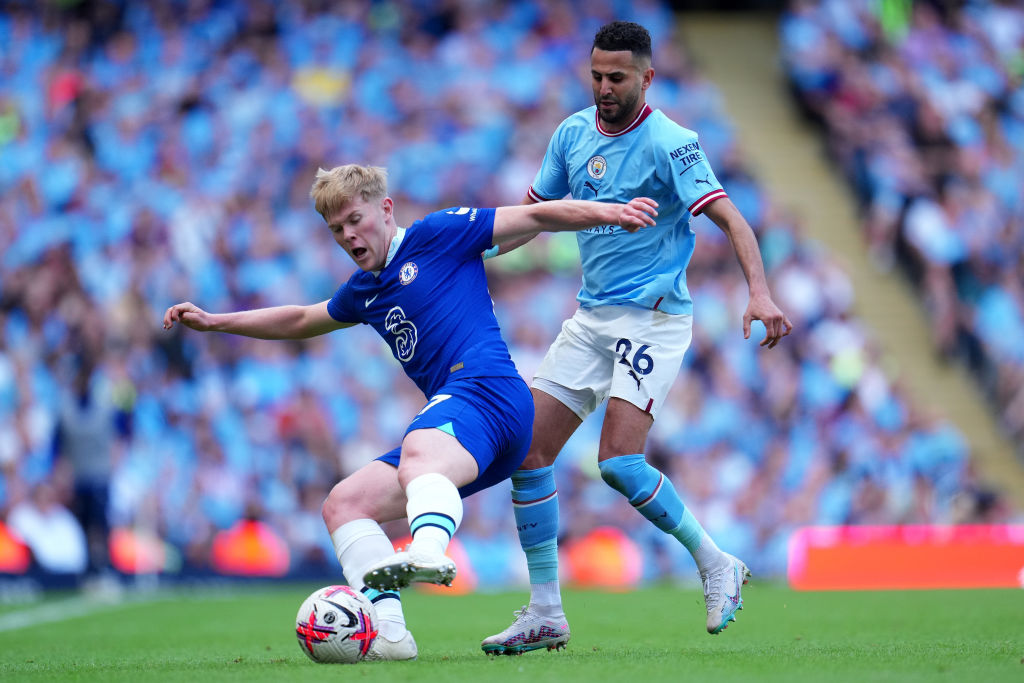 'I thought Lewis did really well,' said Lampard.

'I know he played well at City earlier in the year and I think against Mahrez, one of the best wingers in the league, one v one, he joined in. He gets his chance at the top end of the pitch.
'He's a good player Lewis, he's a good player and I thought he did really well.
'We certainly rate him. Joe and Andy, who work with me, have a better understanding of him as a lad and all those things are important as well. He's a quiet lad, the first thing that I've seen, he definitely needs to come out of himself a little bit more. I'm not asking him to change his personality but in footballing terms to effect people around him.
'In terms of quality on the ball, that's really clear. In terms of quality, if you see him with the ball and the things he can do, he's got the levels, he's obviously got to add to that as he goes along. Another academy one that we've produced and it will be good to see him in regular games at this level to be tested more but he's shown he can do that.'
, .
, 
 and .