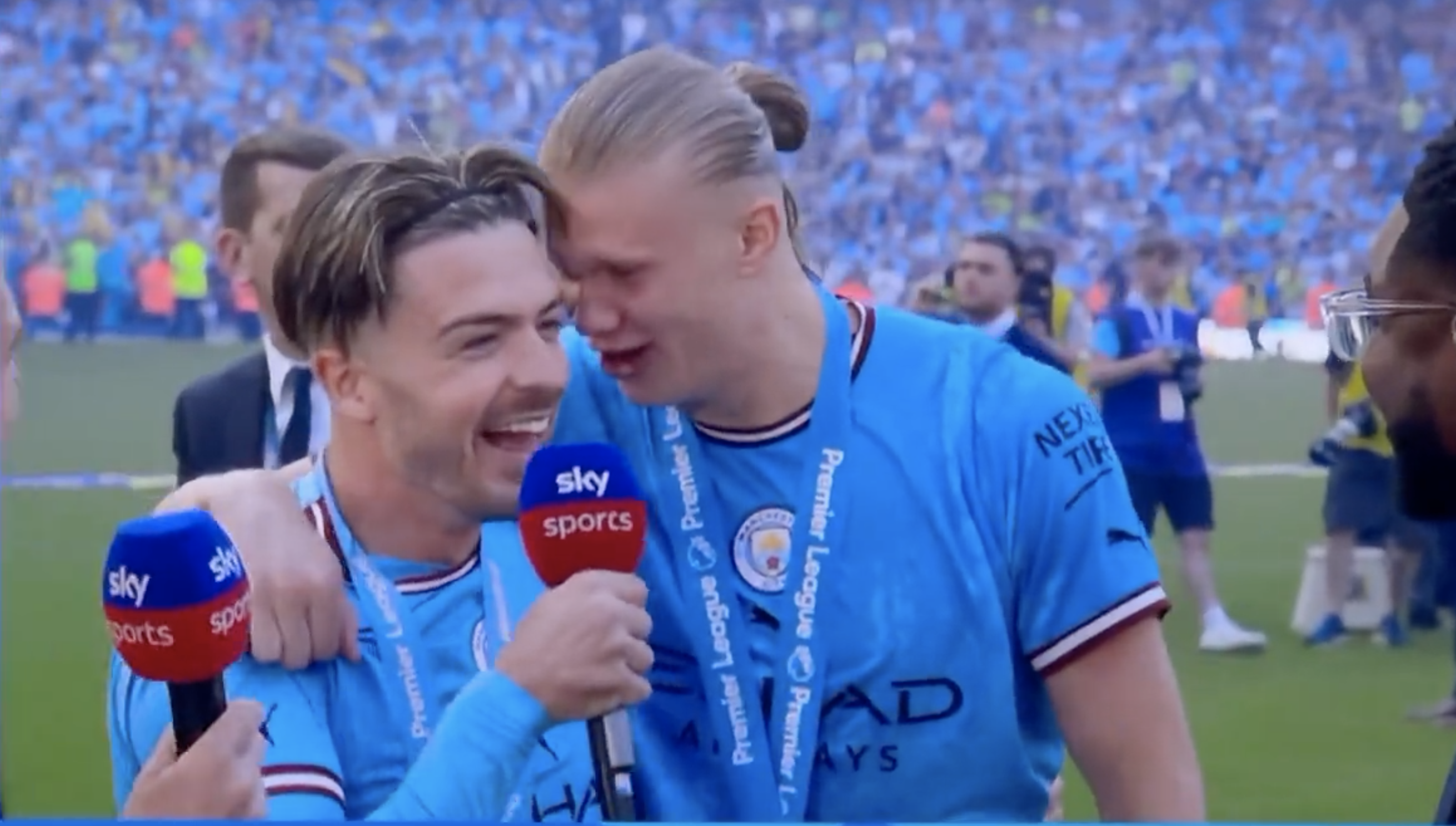 declared his 'love' for as celebrated winning their latest title.
City were after Arsenal lost at Nottingham Forest and were able to get their hands on the trophy on Sunday following a .
Pep Guardiola's side have won five of the last six titles, but this was star striker Haaland's first major league title, and understandably the Norway international couldn't hold back his emotions.
The 22-year-old has scored 52 goals in 49 games so far and has formed a great relationship with fellow forward Grealish, interrupting the England star's live interview with Sky Sports to tell him: 'I f***ing love you, you know that!'
Haaland later said: 'It is unreal. I don't know what to say. I am so happy.
'These are the memories I will remember for the rest of my life. I don't know what to say. It is special. I am going to enjoy this day. It is amazing.
'Debut season, 36 goals, Premier League trophy and two more finals to come. Not bad.'
City can , with the FA Cup and Champions League finals and Inter Milan.
'It is mad. I spoke to some of the lads not a while ago and said imagine you have to win 12 games in a row to win the league,' Grealish added.
'We have so much talent and we feel unstoppable. It doesn't stop yet, we still have some massive games left. Especially since the last international break, we feel unstoppable and we have been unbelievable.
'It is different for me personally, I have played more of a part. I feel back to my normal self. Last season was nice because it was the first one but this year it is so nice as I feel I have played more of a part.
'I feel so much more confident in this team. I feel fitter and back to what I know, what I can do. This is why Man City bought me and I have so much to offer.'
, .
, 
 and .