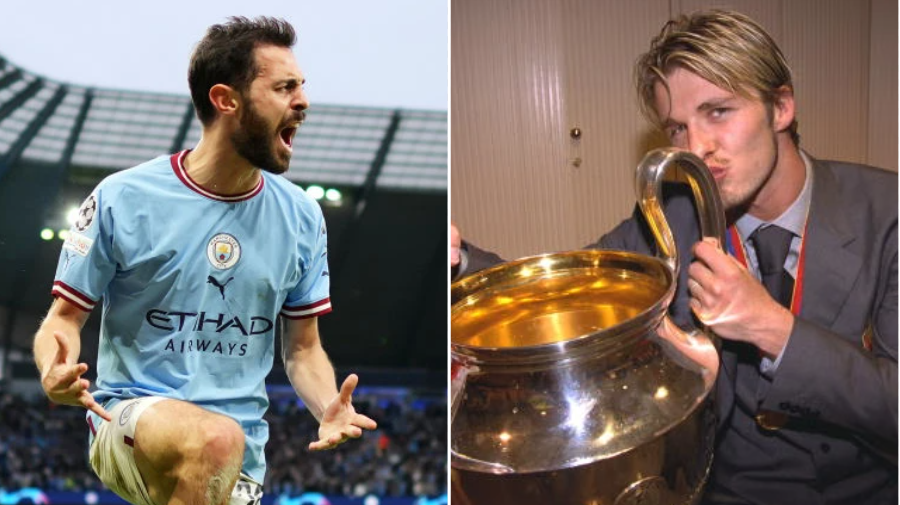 Louis Saha believes 's potential record-equaling treble won't compare to the success enjoyed by 's class of 1999 or even Arsenal's Invincibles.
's over last night.
The scoreline barely reflected City's near total dominance as they comprehensively outclassed a side that has dominated the Champions League in recent seasons.
With the Premier League virtually already in the bag and an FA Cup final against United on the horizon, City will hope to complete their own treble by beating Inter in Istanbul next month.
While Saha does not wish to diminish City's impending achievements, the former United striker believes they are achieving their success in an era where the sport is more sanitised than ever before.
He told OLBG: 'I don't like comparing different eras. I do respect Manchester City and what they have done.
'But if I do make a quick criticism, it will be that the era's of 1999 and the Invincibles era were more mean and more authentic. Nowadays it is different. You have fans all over the world who stream the games and don't really fill up the stadiums.
'It's a completely different atmosphere in the stadium – there is not the same amount of pressure. However, I do respect the new challenges that players of today do face and what Manchester City have done.
'There's always issues of money, agents and having to keep up with social media everyday. It's a different animal.'
, .
, 
 and .