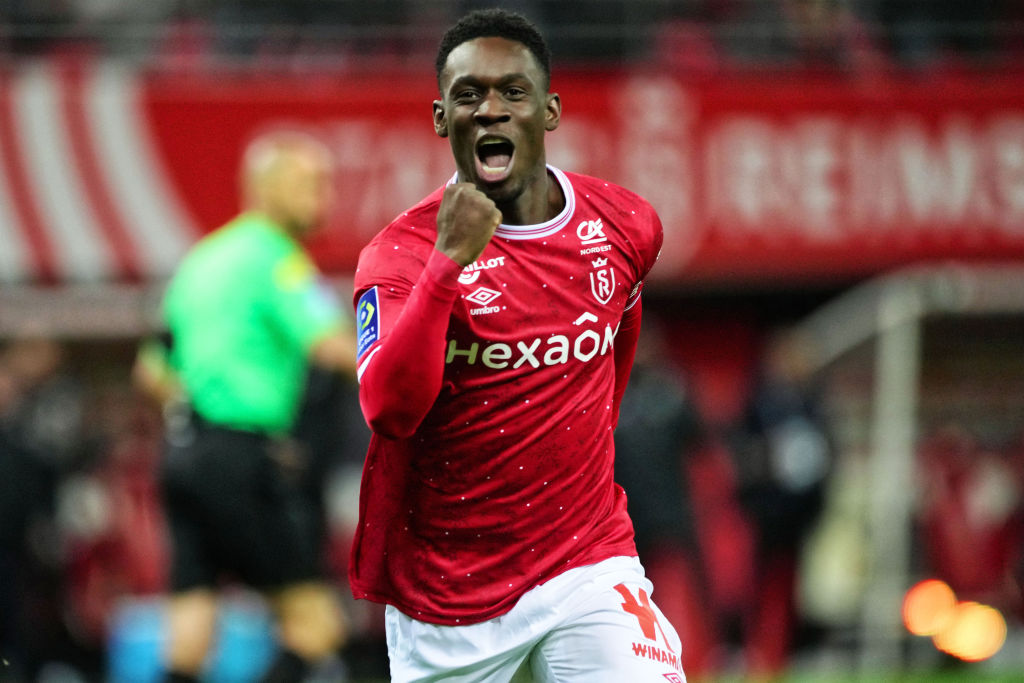 has told Folarin Balogun to find a team where he is going to play regularly next season, rather than return to Arsenal where he is not guaranteed game time.
The 21-year-old is on loan from the Gunners at Reims where he is enjoying an excellent season, scoring 20 goals so far in all competitions.
His exploits in have caught the eye but there is no guarantee that he would play regularly when he returns to Arsenal, with Gabriel Jesus and Eddie Nketiah ahead of him, while Mikel Arteta's side are linked with other forwards.
Balogun has announced that he has confirmed his international allegiance to , instead of England, which is a move Henry has backed, while he also suggests the forward goes and finds regular football away from Arsenal next season.
Speaking to CBS on Balogun's switch to USA, when England had been an option for him, Henry said: 'I think it's a great one [coup] because they are missing a number 9. Now for him it's going to be important next season to play.
'I don't know if he's going to play for Arsenal. We all know for the national team with he had to battle with , [Ivan] Toney, Ollie Watkins, , .
'The choice is a bit obvious, but it's a great, great, great player for the US. Because they were missing that type of player, especially a 9.
'He's been great in the league. He's a good 9. Now he's going to have to find a team where he's going to play next year, that's very important.'
Balogun was born in the States, but grew up in England and was also eligible to play for Nigeria, but on his choice of USA he said: 'When I broke the news to my family they were all just over the moon, especially my mom. She said, "What took you so long?"
'To represent the United States means a lot, more than people would know. I'm very proud and honoured to have this opportunity, and I want to give everything I have to make our team successful.'
Speaking back in February of Balogun's impressive form in France, Arsenal boss Mikel Arteta said: 'I'm so happy for him. He's a boy that has a really clear idea of what he wants to do with his career. He's really ambitious, really committed and really brave.
'We discussed a lot before he made that move whether it was the right place to go and the other choices he had. He was so convinced. I'm really happy for him because he deserves what he's getting.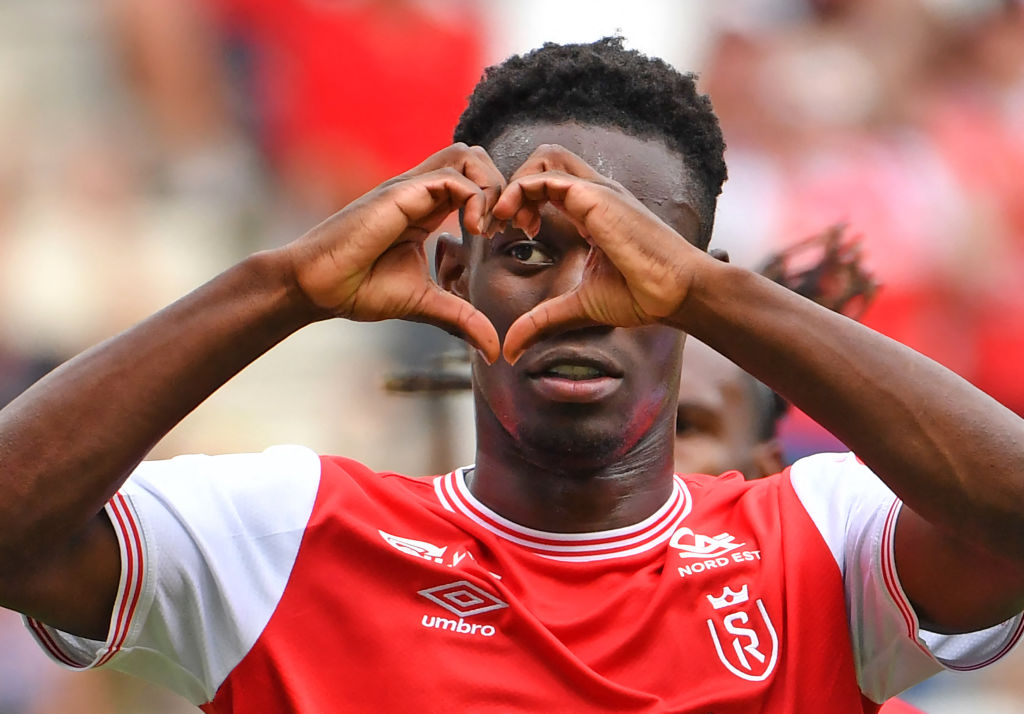 'When you look at the numbers and what he is doing, it's just incredible. It's very rare to see that. But he's got something special, that's why we decided to give him a long-term contract and have faith in him and give him the long period that he needs now, because the loan he is having now is really different to the one he had before at Middlesbrough.
'He had some scars from that period. There were moments when he suffered, moments when he played, and when he didn't. Moments when he played in what he believes is not his best position. He threw all those excuses out and went into the next experience.
'He put that behind him, but using exactly what worked for him, what didn't work, looked in the mirror and moved to the next one. He's done that really, really well.'
, .
, 
 and .