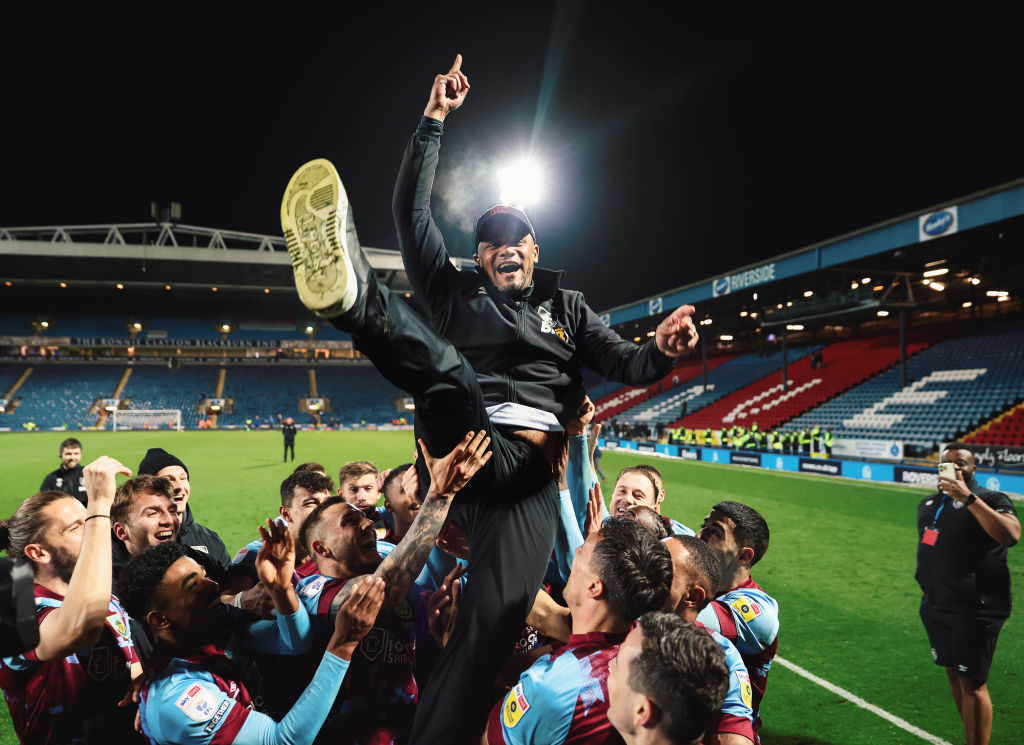 Vincent Kompany has explained his decision to sign a new deal as Burnley manager amid reports linking him to jobs at and .
The legendary defender arrived at Turf Moor at the start of the season and has guided Burnley to the Championship trophy in his first campaign.
With the Clarets earning a spot back in the having played an exciting brand of attacking football under Kompany, the Belgian has become a wanted man by some of the top clubs in the country, including Chelsea and Spurs.
Kopmany emerged as one of the main names in the frame to take over at Tottenham while he is also considered a back-up option for Chelsea if a deal for  collapses at the last minute.
It appears that Kompany will not be tempted by either club, though, having signed a five-year extension at Burnley on Sunday.
'Burnley and Turf Moor felt right pretty much from the start – so it also feels right to sign for the next five years,' Kompany told the club's .
'Together with the fans we have made Turf Moor a fortress again and continue to look forward to the future and the job of making Burnley better with every step.'
Burnley chairman Alan Pace, speaking about Kompany's extension, added: 'We are ecstatic Vincent has signed a new deal!
'He is the perfect fit for how we all see Burnley Football Club moving forward.
'An extraordinary leader, setting ever higher standards and driving our club to the levels we all want to achieve.'
Kompany, 37, won four Premier League titles in his playing career at the Etihad and also lifted two FA Cups and four League Cups.
City boss Pep Guardiola  Kompany, who spent three years managing Anderlecht before arriving at Burnley.