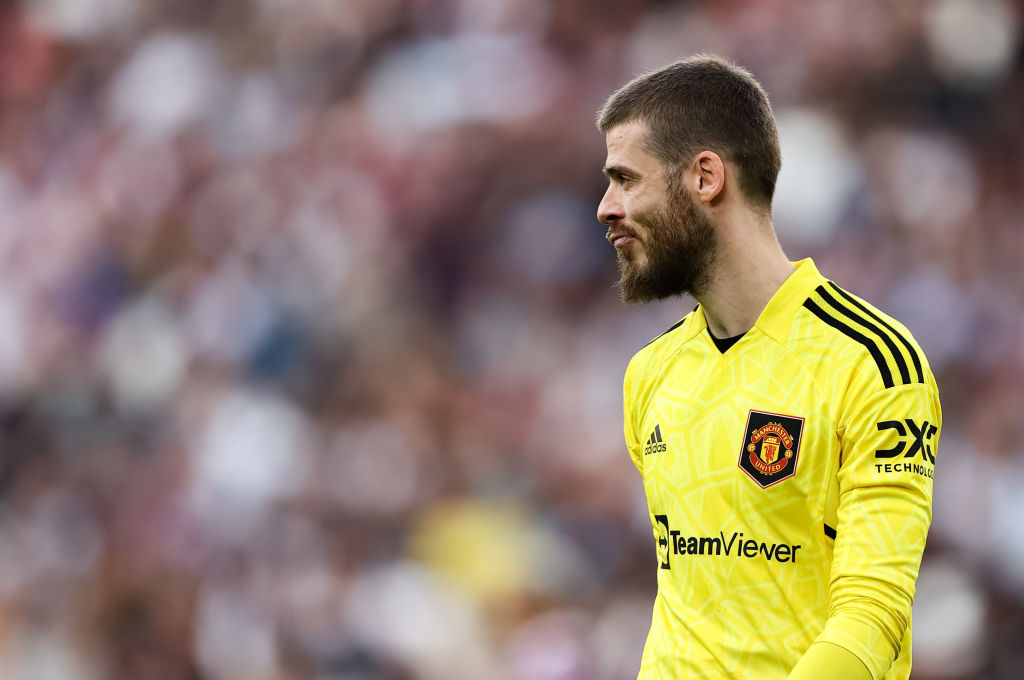 Jermaine Jenas has slammed goalkeeper David de Gea for his 'absolute shocker' of a mistake against on Sunday.
De Gea gifted the Hammers a 1-0 lead at the Stadium from Said Benrahma's shot, which should have been a routine save for the Spaniard.
But instead, De Gea appeared to lose his footing and the ball somehow spun into the net after he failed to clear it.
Jenas was furious with the error as the pundit told BT Sport: 'It's an absolute shocker from David de Gea.
'That's beyond shocking. His team is in full control of this game and to let one in like that. He'll know himself.'
De Gea, who has been at Old Trafford since 2011, has entered the final months of his current deal with the Red Devils.
While United have the option to extend that by a further year, the club are talks to offer him a new deal on reduced terms, with De Gea one of the club's top earners on a reported £350,000-per-week.
 but .
Former Leicester City goalkeeper Kasper Schmeichel, though, .
'I think Manchester United are looking at it in terms of what would it cost to replace him… It would cost you north of £60 million!' He told Sky Sports.
'You already have a guy who is a top-class goalkeeper and from the looks of it wants to stay, so I think they'll reach some kind of agreement at some point.'