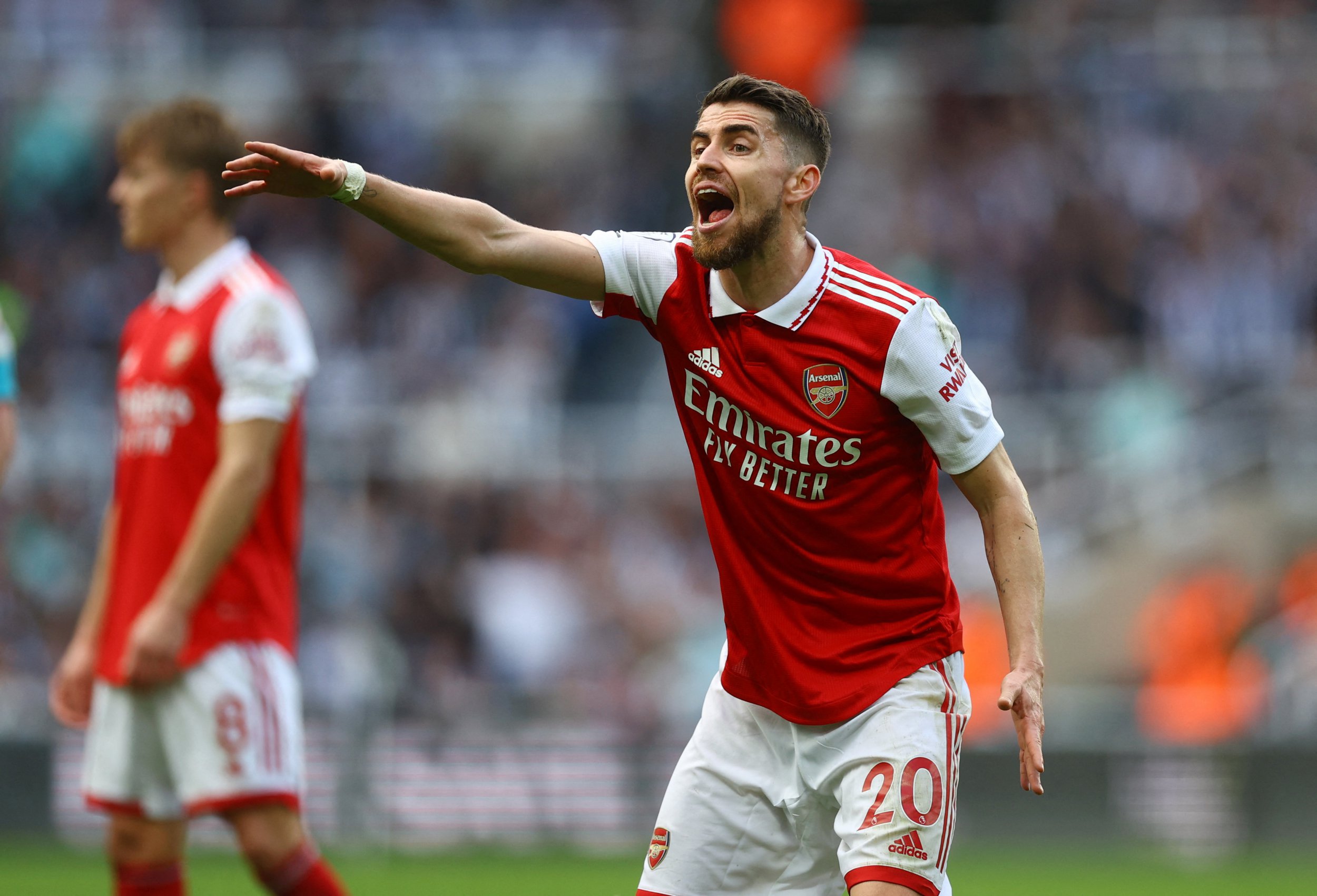 Jermain Defoe has hailed for his man-of-the-match performance in Arsenal's 2-0 victory over on Sunday.
Mikel Arteta's side have kept their title hopes alive
Jorginho, meanwhile, delivered another impressive performance at the heart of Arsenal's midfield and Defoe believes the Italy international has already established himself as a key player for the Gunners since joining from Chelsea in the January transfer window.
'I mean he was fantastic today – probably man of the match, to be honest,' Defoe said on BBC's Match of the Day.
'I think that sort of performance goes under the radar, people don't really appreciate that sort of performance.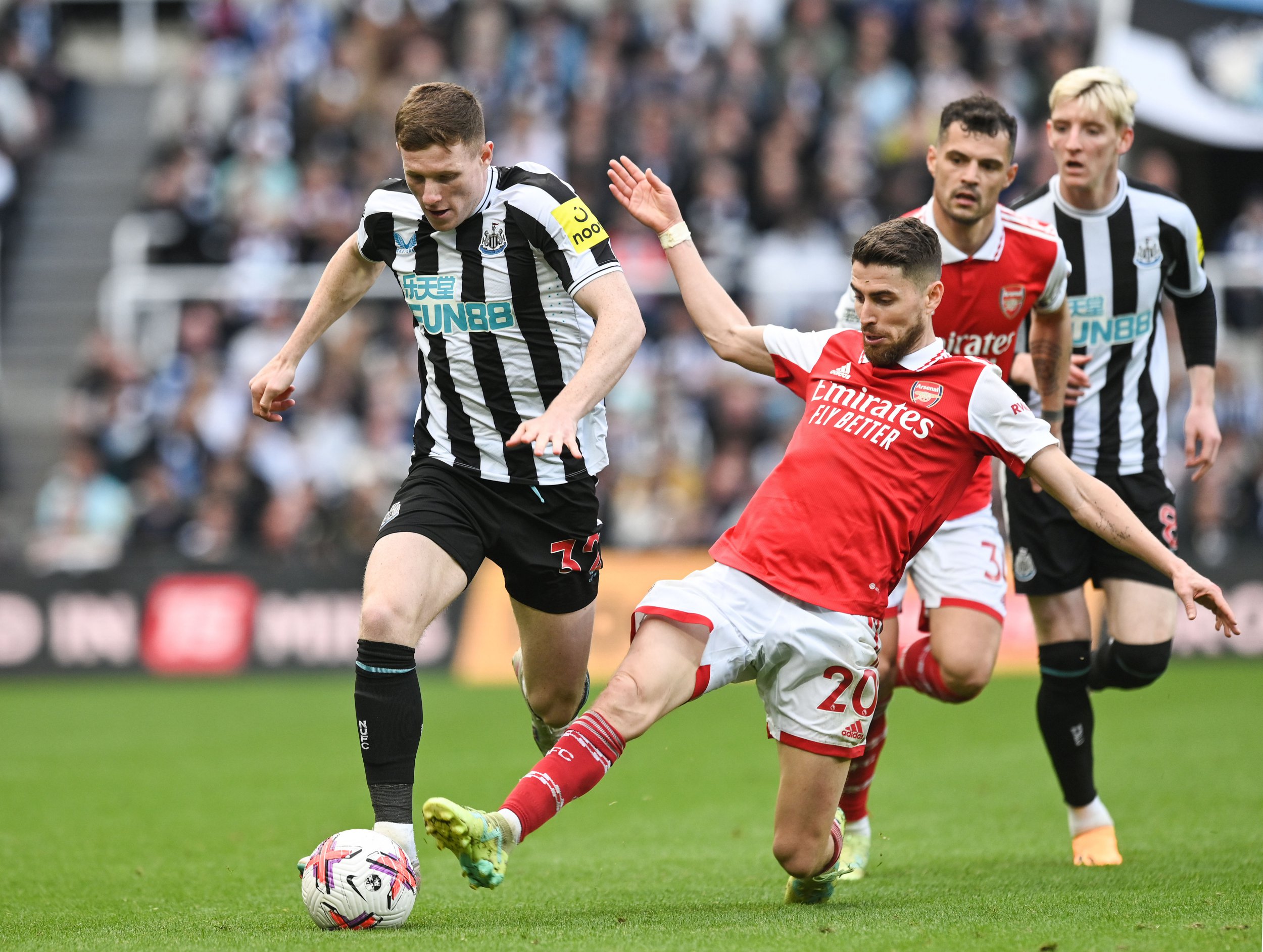 'In terms of touches and passes, not just playing sideways and backwards, being effective with your passes, passing with a purpose.
'When you look at the stats, energy levels, distance covered, I thought he was really, really good today.
'He's a key player, he's got his chance and he's definitely taken it.'
Speaking after Arsenal's victory over Newcastle which now puts them a point behind Manchester City in the Premier League table, Jorginho said: 'It's a massive win.
'We knew it was a tough game coming here and winning the way we did, but sometimes you know you have to fight a lot to get the three points. I'm just so proud of the team, the way we fought until the end, the way we pushed.
'Just realising that sometimes you can't just play beautiful football, sometimes you need to adapt, and that's why I'm really proud of the team, because when you realise that and you adapt and you do what maybe everyone doesn't expect, it's just really, really good for our team and well deserved.'
, .
, 
 and .