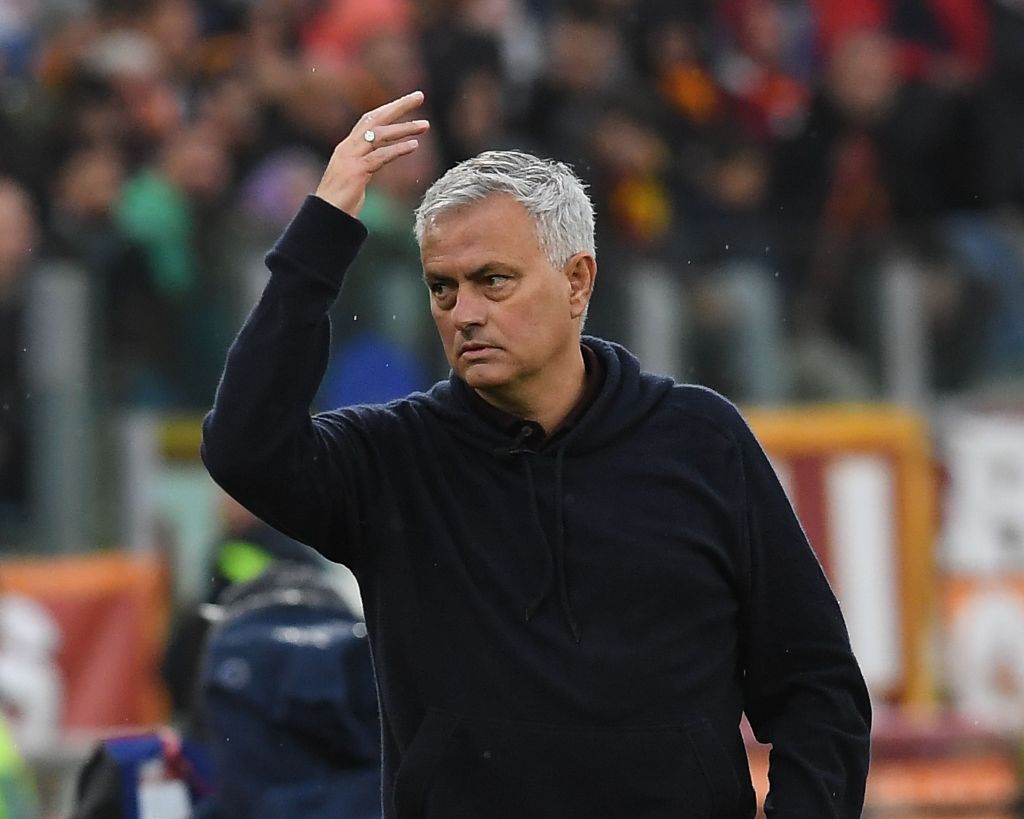 has opened up about urging his own fans to stop being racist after Roma supporters targeted Sampdoria manager Dejan Stankovic.
Roma beat Sampdoria 3-0 in Serie A on Sunday but the match was overshadowed by the incident, which occurred after Jeison Murillo was sent off on 52 minutes.
Stankovic was visibly frustrated at his side going down to 10 men and some Roma fans decided to respond by referencing his Serbian heritage.
Mourinho was unhappy with the chants from the home supporters and gestured towards them to stop, which was spotted by TV cameras covering the game.
Mourinho has a strong relationship with Stankovic, who played under the former Chelsea, Manchester United and Tottenham boss him at Inter Milan as the duo won a famous treble in the 2009-10 season.
Quizzed about the incident after the match, Mourinho said: 'Dejan doesn't need to thank me, I have been insulted many times in so many different ways.
'I built a protective wall around myself, Deki has done exactly the same. He is a great man, but nonetheless, it isn't good for his family at home.
'I followed my instinct, Deki is my friend and he is untouchable.'
Stankovic was grateful for Mourinho's actions as he told told : 'I thank Jose, because I didn't even notice.
'But as for the chants, I am proud of who I am. I am proud to be a gypsy.'
Roma are currently fifth in the Italian top-flight and are looking to finish in the top four to book their place in next season's Champions League.
Mourinho has enjoyed a successful spell since he moved to Rome in 2021 .
Sampdoria, meanwhile, are in a battle to avoid relegation to Serie B and are currently second bottom with 10 games left.